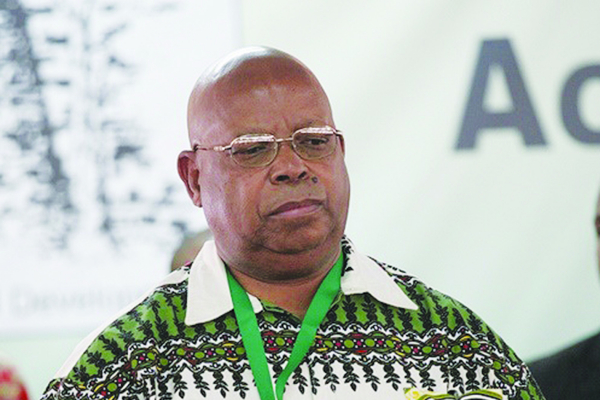 FORMER President Robert Mugabe's 37-year rule still haunts many Zanu PF politicians, who continue to refer him as President instead of the current President Emmerson Mnangagwa.
BY VENERANDA LANGA
Speaker of the National Assembly Jacob Mudenda had MPs in stitches yesterday at a post-budget seminar at a Harare hotel to discuss the implications of the 2018 National Budget, when he mistakenly mentioned Mugabe as President during his opening speech.
"Indeed, 37 years in power is no joke," he said, as he corrected himself and apologised for the gaffe.
Mudenda then blasted the Finance ministry for allocating a paltry $57,2 million to Parliament, when they need $100 million to effectively carry out their oversight role on government.
"The paltry $57,2 million allocated to Parliament for the 2018 financial year is a serious negation of our thrust to enhance transparency, accountability and responsiveness as envisaged in the founding values of the Constitution," he said.
"Parliament had budgeted for $100 million, so that it reaches out to its oversight role to all the 22 government ministries, all commissions, the 92 local authorities and 93 parastatals and State-owned enterprises." Mudenda said it would not be possible for Parliament to execute its constitutionally enshrined responsibilities.
He said the failure to comprehensively fund Parliament amounts to a violation of the principle of separation of powers enunciated in section 3 (2)(e) of the Constitution, adding lack of adequate financial resources would impinge on Parliament's ability to play its oversight, representation and legislative roles.
"Thus, this demands a review of the budget allocated to Parliament by Treasury as a matter of course and urgency," he said.
Mudenda cautioned MPs against partisan politics when they are outside the country on parliamentary business, saying he was disappointed last year by a delegation that went to Uganda representing Zimbabwe, but started politicking along party lines.
He said the country should not continue to rely on external financing, as it has vast natural resources, adding it was critical to enact legislation relating to the one-stop-shop investment centre.
Mudenda also called for the revamping of the Zimbabwe Mining Development Corporation, which is presiding over 14 inoperative mines, like Kamativi, which has several minerals including lithium.