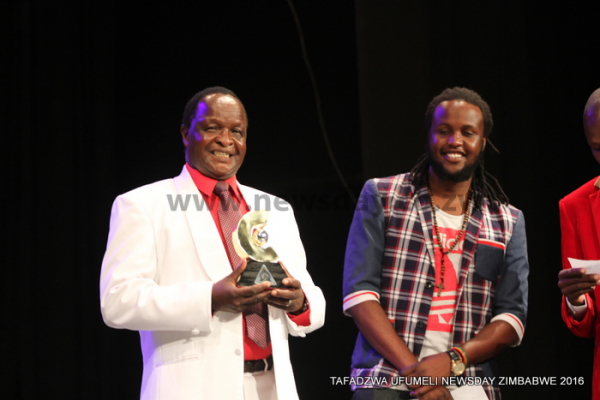 THE iconic local music legend Mechanic Manyeruke's contribution to the development of gospel music in Zimbabwe will be immortalised in a documentary film that is currently under production.
BY TAFADZWA KACHIKO
Award-winning American filmmaker, James Ault, is currently in Zimbabwe to superintend the production of the documentary which chronicles the legend's life as a musician.
Ault recently told congregants at the Salvation Army Chitungwiza Citadel Church, where Manyeruke worships, that he saw it befitting to produce the documentary, having appreciated the pathfinding musician's work.
"From time to time I have been filming about Christianity in Africa. I have filmed in Ghana and Zimbabwe. I began to like a lot of Baba Manyeruke's music, so I decided it will be great to tell the story of his life. That's why I am here today filming," he said.
"As you know his life is also a journey in Christ, in the Salvation Army, with this congregation. We are just trying to capture a bit of his life here and those who know him well will also tell us his story."
When approached by NewsDay, Ault, however, said he was not at liberty to discuss the project at the moment.
"I can't talk to you right now because we have already started shooting. But I am here for three weeks," he said.
Manyeruke expressed gratitude and said he felt honoured by the recognition.
"I am amazed. It is hard to believe that God has sent this man to do this wonderful thing. I am grateful," he said.
The gospel icon staged a spectacular performance during the service, playing all-time hits including Ndiregerereiwo Jesu, Josefa, Madhimoni, and Moses Murenje.
Manyeruke also directed a combined church choir consisting over 60s, youths and seniors that sang the song Ngatimukudzei Mwari.