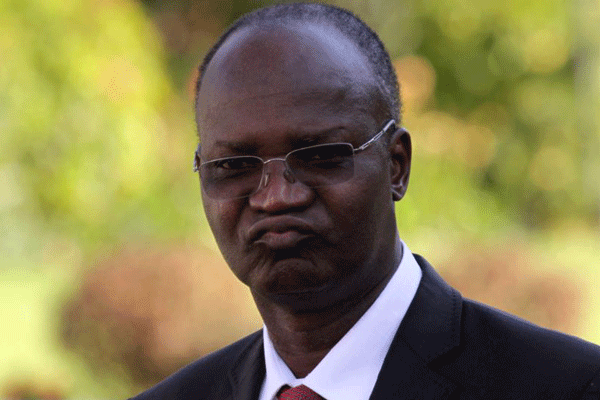 FORMER higher education minister and now prominent government critic professor Jonathan Moyo has appeared on the BBC's HARDtalk with the pre-recorded interview set to be broadcast Thursday morning.
NewZimbabwe
The programme primer says the former Zanu PF politician is "described as one of the most hated men in Zimbabwe and is wanted in the country on corruption charges".
Since his ouster from power and scape into exile, Prof Moyo has used social media to condemn last November's military coup in Harare and disparage the government of President Emmerson Mnangagwa as illegitimate.
The last time he appeared on the hard-hitting programme as information minister in 2015, Prof Moyo scoffed at interviewer, Stephen Sackur, suggestion that then vice president Emmerson Mnangagwa was "now the heir apparent" to veteran leader Robert Mugabe.
Retorted Moyo, "That's your view. Don't state it as a fact."
He added; "He (Mnangagwa) is a Vice President of the country, one of the two appointed by the President (Mugabe) to assist him to implement the President's agenda related to his pledges to the electorate.
"I want to repeat, this reference to him as the next President is yours and it is a burden that you should unravel for yourself and not state as a fact."
However, just over two years later, Mnangagwa is now Zanu PF leader and state President with Prof Moyo forced to escape into exile.
This was after the military intervened last November to thwart was seen as an attempt by Moyo and his G40 Zanu PF allies to stop a Mnangagwa succession and facilitate the elevation of Mugabe's wife Grace instead.
Mugabe, 93, was forced to resign under military pressure and the threat of impeachment.
Since his resignation Moyo and his close allies have escaped into exile, claiming to have escaped assassination attempts by the military. A Malawi publication this week claimed that he was in that country.
Meanwhile, former ministers and other ex-Zanu PF officials linked to Grace Mugabe and the G40 faction who are still in the country have faced arrests on corruption charges.