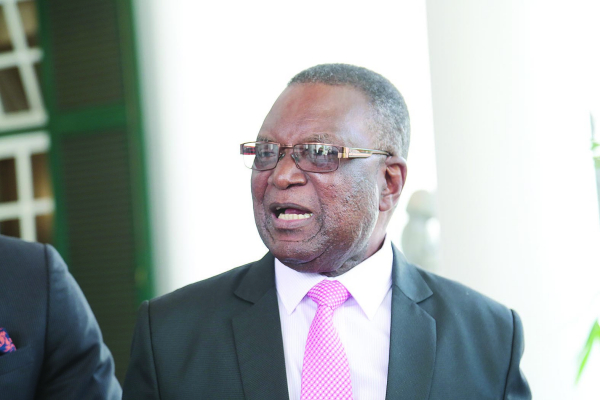 TRANSPORT and Infrastructural Development minister Joram Gumbo has accused local authorities in Chikomba district of inefficiency and corruption.
by JAIROS SAUNYAMA
Gumbo made the remarks recently while addressing local authorities from Mashonaland East province.
"We received a letter from Chivhu that said the people we gave fuel coupons were busy selling them at garages. There is a delegation that came to my office telling me that. So those from Chivhu please put your house in order, some of you were found selling fuel coupons. They said some of the money wasn't put to full use, please resolve that," he said.
Gumbo blasted the local authority for failing to exhaust its budget and urged local MPs to stop blaming government over poor roads.
"Chikomba is the poorest in the province. Why? We gave them money amounting to $418 775, but only $190 146 was used. The likes of (Mike) Bimha (Chikomba West legislator) will be nagging me about the state of the roads, we do not want to hear that. Tell them to go back and make sure there is order in the local authority.
"Maybe you do not have a chief executive officer, or engineer. Surely, after being given $400 000 plus, you use only $190 000, and you come back saying the state of the roads is bad? Why?" he fumed.
Gumbo, however, hailed Marondera and Mutoko local authorities for a job well done after accounting for all the allocated funds for road rehabilitation.