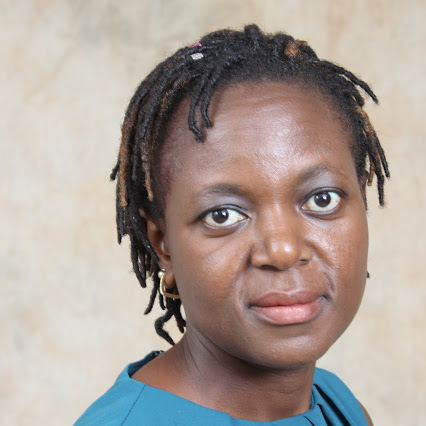 With schools opening this week, we turn attention to the education rights of school children who live with various disabilities. Unless, one is affected or interacts with disabled children in some aspect of their life, the issues affecting them are rarely discussed.
By MIRIAM TOSE MAJOME
Among, the thousands of students who went to school this week were disabled children, who were fortunate enough to go to school. The majority of disabled children in Zimbabwe as throughout the world do not go to school.
There are many reasons for this among them poverty, shortage of suitable schools and facilities to cater for their unique and special needs.
Many have restricted mobility because they lack basic equipment like wheelchairs and walking aids.
They cannot attend school because the classrooms are not physically accessible as the school buildings do not have wheelchair ramps or elevators or special toilet facilities.
These obstacles keep them out of the school system and they drop out if they cannot get the required support.
Disabled persons are persons with a physical, mental or sensory disability including a visual, hearing or speech functional disability which leads to physical, cultural or social barriers that inhibit them from participating at an equal level with other members of society.
The challenges and obstacles faced by disabled students are many. However, they have rights and should be encouraged and helped to use the various legal provisions and also be skilled to engage political leaders to push them to serve their interests.
The Law
Section 83 of the Constitution tasks the State with taking appropriate measures within the limits of the resources available to it to ensure that persons with disabilities realise their full mental and physical potential including among many other obligations providing special facilities for their education and providing State funded education and training when it is needed.
Zimbabwe has made good strides in recognising the rights and needs of disabled people.
It was reportedly the first African country to pass specific legislation on disabled persons rights and only the second in the world after the United States.
Remarkable indeed, although the implementation of the various laws and treaties has not been so remarkable.
The Disabled Persons Act Chapter 17:01 provides for the welfare and rehabilitation of disabled persons as well as the appointment of a director for disabled persons' affairs and the establishment of a National Disability Board.
The Ministry of Public Service, Labour and Social Welfare oversees the welfare of disabled persons.
Special Parliamentary Representatives
Notably, there are two special representatives appointed into the Senate to represent the interests of disabled persons.
Many people do not know that it is their right to engage their political representatives on matters affecting their rights and welfare and some do not know how to or where to engage them.
Some people are simply intimidated and suffer in silence letting their good ideas wilt and die.
It is, however, not difficult or impossible to personally engage parliamentary representatives.
The Parliament of Zimbabwe gives the contact details for the representatives and they can be engaged by telephone, in writing and meetings.
Now it is even easier than before as MP's can be engaged on social media if they have social media accounts.
Disabled persons are entitled to bring their grievances to their representatives and demand accountability.
MPs should ask the right questions from the executive and push relevant motions in Parliament. They should also demand inclusion into programmes that affect them and push for the implementation of the legislation and treaties which the country ratified.
Zimbabwe ratified the Convention on the Rights of Persons with Disabilities and the Optional Protocol to the Convention on the Rights of Persons with Disabilities.
Parties to the Conventions are required to promote, protect and ensure the full enjoyment of human rights by persons with disabilities and ensure that they enjoy full equality under the law.
School Facilities
There is a disproportionately low number of schools that cater to the needs of disabled pupils.
The government is obliged to provide the schools and learning facilities but it falls short as resources are scant.
Constitutional objectives make it incumbent upon the government to ensure the provision of special and adequate facilities for the education of disabled people.
Private schools for disabled people play a very important role in closing the gap. Special schools are obviously much more expensive to establish and run than ordinary schools hence the shortage of schools for disabled people.
Special facilities and renovations have to be effected so that disabled students can gain access to school buildings, classrooms and other physical amenities.
Special equipment such as auditory equipment or books in large print or Braille libraries have to be purchased.
Special teachers have to be hired and paid above the normal rates. By law all public premises to which members of the public are ordinarily admitted should be accessible to people with disabilities.
All government and municipal buildings, public roads, pavements, elevators, universities and schools should be physically accessible.
They must all have wheelchair ramps or functioning elevators. Public transport should be accessible to disabled people.
Commuter omnibuses and buses are the most used modes of public transport but they do not have any suitable facilities.
This huge failing shows the extent to which the government pays lip service to the implementation of legislation to promote the interests and rights of disabled people.
This means disabled pupils require private transport to ferry them to and from school daily. This is very expensive and can barely be afforded by most ordinary people.
This needs urgent address so that disabled school children can commute to school and take part in ordinary school activities.
Adjustment Orders
The National Disability Board, if it has been established could certainly do with more visibility.
The Board has far reaching powers and can order any public premises or facilities in the country to make necessary adjustments to enable accessibility by disabled persons.
Structural, physical, administrative impediments will have to be adjusted if the owner or service provider of a building is served with an adjustment order.
This entails erecting wheelchair ramps and sometimes elevators. Adjustments are done at their own expense.
Criminal sanctions are applicable in case of refusal to comply. Accordingly, all government buildings, schools, universities and other public facilities can be compelled to adjust to make them accessible to disabled people.
The National Disability Board has its work cut out for it.
Miriam Tose Majome is a lawyer and a teacher. She can be contacted on enquiries@legalpractitioners.org