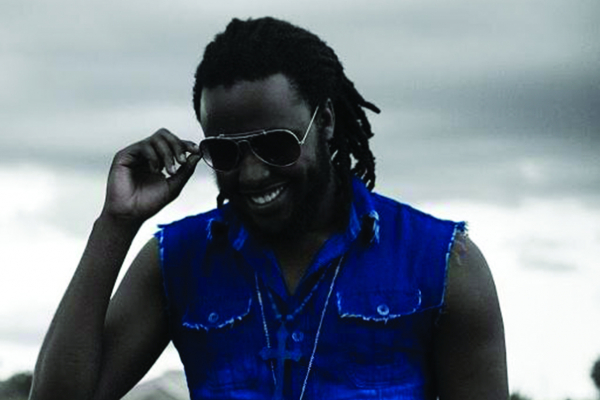 DANCEHALL chanter, Guspy Warrior on Sunday said his preferred choice of music did not make him the black sheep of his family, which is renowned for gospel music, but it was purely a business decision.
BY TAFADZWA KACHIKO
Guspy Warrior — who once had a tiff with his father Mechanic Manyeruke, over his choice of music before they eventually resolved the matter amicably — revealed to NewsDay on the sidelines of the Hope for Zimbabwe Music Concert in Chitungwiza that he was a Christian.
He said he did not believe that only singing gospel made him clean before God.
"Many thought that I was lost when they first saw me singing dancehall, but it's a business decision that I made. I do music for business. I am a Christian, who goes to church every Sunday. I am just like someone who works for Delta (beverages manufacturer) and goes to church on Sunday," he said.
When Manyeruke — a gospel music legend in Zimbabwe — introduced Guspy on stage at the concert, he confirmed his son's sentiments.
"I want to introduce you to my last born. I gave him the name Emmanuel. Guspy Warrior is for business," he said.
It was a family affair, as during the show, Guspy's wife, Amanda, officially announced her arrival on the music stage, but stressed her decision had nothing to do with her husband, but was a calling from God.
"As a God-fearing woman, I take music as a calling. The time has come. I am purely a gospel musician. I did not join Guspy because I have always been into music since my school days," she said.
Amanda — who goes by the monicker Mandy in gospel music circles — said her first single, Ndingatyei, was recorded at Monolio Studios last year. She also did a cover version of Manyeruke's classic, Madhimoni.
Mandy said her husband loved the idea that she was also singing gospel music because he was a Christian as well, although "he sings love and social commentary songs".
Guspy's presence at the show — which was also graced by Dr Tawanda, Tariro neGitare, David Machaka, Lance B, Mawungira eDenga, Levi and a United Methodist Church group from Mhondoro, Devine Souls — elicited excitement from fans.
However, although the musician claimed to be a Christian, in the past, he proclaimed himself a Rastafarian in 2009 and is on record saying he believed Rastafarian culture and philosophies made him a better person.