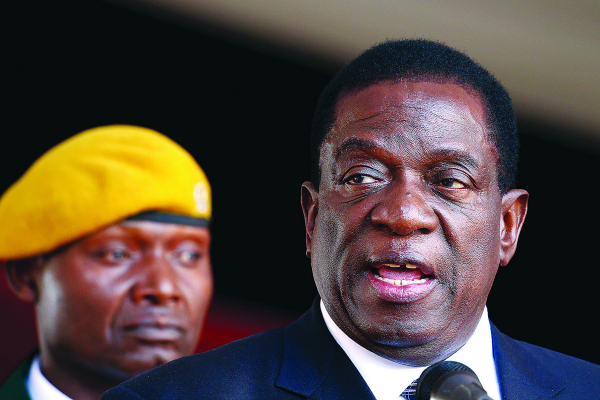 POLITICAL and human rights activists based in Matabeleland have called on President Emmerson Mnangagwa to urgently set up an independent commission of inquiry to probe all post-independence disturbances, including the Gukurahundi genocide, before the National Peace and Reconciliation Commission (NPRC) is allowed to assume its duties.
By NQOBANI NDLOVU
The activists claimed that the proposed commission of inquiry would help demystify misconceptions about the Gukurahundi issue and set the record straight on the number of people killed during the era.
It is estimated that 20 000 people died, but Mnangagwa last week disputed that in an interview in Davos, Switzerland.
Mthwakazi Republic Party president, Mqondisi Moyo said an independent commission should carry out the investigations.
"The best way forward is to start with institution a commission of inquiry into the number of people who lost their lives. Any credible commission of inquiry will comprise of neutral people, preferably an international judge. Anything less than that will be trash!
"We know that CCPJ (Catholic Commission for Peace and Justice) did not capture all the areas and cases that were perpetrated. In actual fact, some researchers put the figure at more than 20 000," Moyo said. Mnangagwa signed into law the NPRC Act recently to allow a commission to begin its work of addressing past human rights abuses, including the Gukurahundi issue.
Vice-President Kembo Mohadi leads the exercise, and he has indicated that he will be working with the traditional leaders. Economic Reform Assembly president, Amos Dangwa urged the government to find out how many people died during Gukurahundi to ensure the success of the NPRC process.
"The NPRC needs a solid footing, and that only be achieved when we have correct statistics. As long as there is a dispute over the figures, the process will be flawed from the word go.
"We cannot continue burying our heads in the sand. Whether we like it or not, Gukurahundi was genocide and it is high time that those involved should own up and allow the nation to move forward," he said.
Ibhetshu Likazulu leader, Mbuso Fuzwayo challenged the government to release the Chihambakwe and the CCJP reports.
"Why is the government refusing to release these reports so that the people get to know the truth? I believe the figures of those killed could be even higher," he said.
The Chihambakwe committee report contains findings of a commission of inquiry investigating the Gukurahundi massacres. The committee reported to then Prime Minister Robert Mugabe, but their findings were never made public. Bulawayo pressure groups recently sued Mnangagwa and Mugabe seeking the release of the Chihambakwe report.