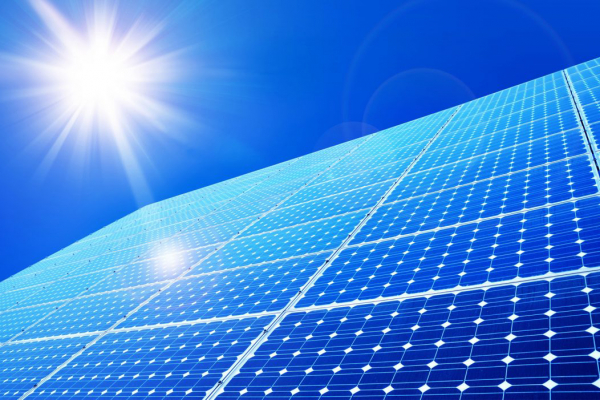 Over 10 megawatt peak (MW) of electricity will soon be added to the national grid after Distributed Power Africa (DPA) announced plans to install solar power stations within the next 12 months
BY KENNEDY NYAVAYA
In emailed responses to NewsDay recently, DPA development executive, Remeredzai Kuhudzai said the organisation would supervise and train the local workforce during the installation phase.
"The response to our projects so far is very positive and we have a pipeline of projects of more than 10MW to be rolled out over the next 12 months. Our initial target is more than 10MW installed by end of 2018," he said.
"This will be linked to offering the full extent of services, covering value engineering during the design stage, innovative financial models, end-to-end project methodologies, standards base construction, quality control during and before the site is commissioned, mature operational management, with the best online monitoring and O&M services (covering remedial and preventative maintenance)."
Kuhudzai said DPA had already installed solar power stations that supply over 10MW in South Africa. The DPA official said the installations cover off grid, grid tied, hybrid, micro grids and back-up if needed.
"All of this will be linked to our world-class monitoring and management to deliver what we termed smart energy," Kuhudzai added.
He said Zimbabwe has one of the best solar radiation belts in the world, averaging 2 100 kilowatt hours per square metre per year and 3 000 hours, equivalent to 300 days of sunshine per year making solar energy essential.
DPA is a subsidiary of the Econet Group and it focuses on renewable energy solutions.
Its plans on installing solar power stations come as local power utility, Zesa Holdings, is being threatened with power cuts from their South African supplier, Eskom over non-payment.
Kuhudzai said renewable energy solutions like solar have proven to be the quickest route to scale up electricity generation in other countries and given Zimbabwe's abundant sun, they could be enough power even for export.
"The market opportunity for solar energy development is huge in a country like Zimbabwe that has abundant sunlight, but the energy is underutilised. The country can be a leader in the renewable energy space by adding significant solar electricity into the generation mix and could become potentially a net exporter of power to the continent," he said.
"Zimbabwe is currently facing a power generation deficit of around 400MW and this is covered by imports from neighbouring countries."
Kuhudzai added that increased industrial capacity utilisation would see the deficit widening hence the need for "smart energy".
Economic benefits of going solar in Zimbabwe would include plugging foreign currency leaks by reducing imports, being cheaper to set up and minimising toxic gas emissions.
Already, Harare City Council is working on ensuring that 25% of the city's energy mix comes from renewable energy by 2025 that is expected to be funded by private-public partnerships.