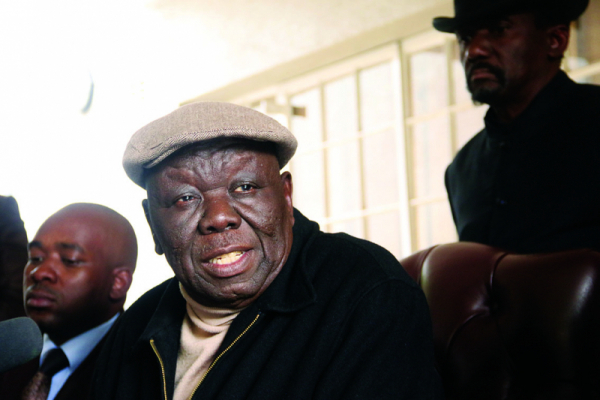 MDC-T leader Morgan Tsvangirai is expected home this week from South Africa, where he is receiving medical treatment, his spokesperson Luke Tamborinyoka has revealed.
By Everson Mushava
"He is fine," Tamborinyoka said, adding: "He will definitely come back home this week."
Tsvangirai last year disclosed that he has cancer of the colon and had been frequenting neighbouring South Africa for treatment, amid calls back home that he should relinquish power to one of his deputies due to ill health.
Some members in his party were reportedly burning the midnight oil mobilising party structures to call for a special congress to recall him as leader.
Tsvangirai was in South Africa when the military launched Operation Restore Legacy that saw former President Robert Mugabe resign under pressure to give way to his ex-deputy Emmerson Mnangagwa.
Tsvangirai returned to Zimbabwe briefly reportedly "to negotiate a transitional government with Mnangagwa", but returned to his hospital bed in South Africa after Mugabe's former deputy named his Cabinet that excluded opposition parties.
Mnangagwa's special adviser Christopher Mutsvangwa accused Tsvangirai of making outrageous demands for him to be part of a transitional arrangement, but Tamborinyoka rubbished the claims, saying his boss never went into negotiations with the President.