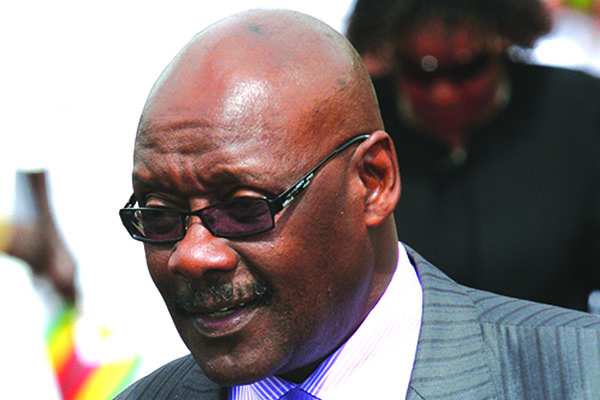 ZIMBABWE and South Africa yesterday signed a five-year health co-operation deal to jointly fight common diseases such as malaria, tuberculosis and HIV and Aids, among others.
BY XOLISANI NCUBE
The agreement, signed by Health minister David Parirenyatwa and his South African counterpart Aaron Motsoaledi on the sidelines of the World Health Organisation (WHO) regional conference for Africa in Victoria Falls, enables the two countries to co-operate in disease management as well as sharing technical and laboratory services.
Motsoaledi said the co-operation would see the two countries establish HIV-related health facilities along the highways to enable long-distance truck drivers have easy access to anti-retroviral drugs.
"The agreement has priority areas which are control, prevention and management of communicable diseases, regulations and access to pharmaceutical vaccines, specialised health care services, which include patients referral, pathology and laboratory services, as well as human resources development," he said.
The agreement is a follow-up to the 2009-2014 deal, which laid the foundation for mutual co-operation and technical assistance between the two neighbouring countries.
"It is common sense that this should happen because both South Africa and Zimbabwe are members of what we call Elimination 8 and the thrust here is to end malaria by 2030 and there is no country here that can do it alone, it can't work more so. Most of these things know no borders. Mosquitoes do not need a passport to attack, so we need to work together," Motsoaledi said.
Parirenyatwa said the agreement deals with labour management of health personnel and how they would be integrated into the respective health system without hassle but at the same time not compromising the standard of health delivery.
On a different note, new WHO director-general Tedros Adhanom Ghenbreyesus challenged Health ministers to introduce effective emergency response mechanisms to curb the spread of killer diseases such as Ebola.
"Although outbreaks are inevitable, epidemics are preventable," he said.
"An estimated 400 million people have no access even to essential health services. The world faces multiple concurrent threats from communicable diseases such as HIV, TB, malaria, hepatitis and neglected tropical diseases," Ghenbreyesus said.