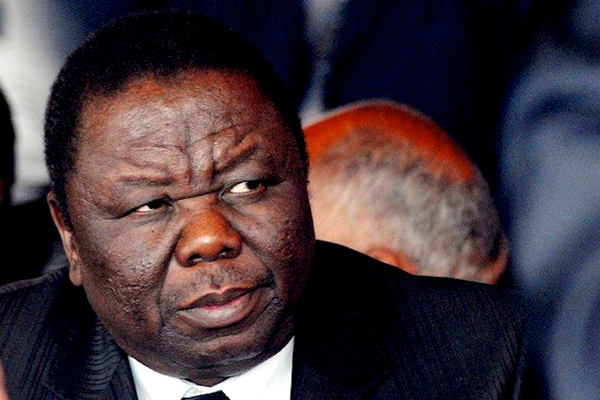 PRESIDENT Robert Mugabe and his political nemesis, MDC-T leader Morgan Tsvangirai, were yesterday both out of the country for various reasons.
BY RICHARD CHIDZA
Mugabe was in Botswana for the burial of that country's former President Ketumile Masire, while Tsvangirai is reportedly in South Africa for medical treatment.
"President Mugabe will today (yesterday) join other leaders for the burial of former Botswana President Sir Ketumile Masire," State media announced. Masire died last week aged 91.
On the other hand, high-level sources told NewsDay that Tsvangirai cancelled a planned MDC-T national executive committee meeting to fly to South Africa, amid reports that his health required urgent attention.
"The national executive was supposed to meet on Friday (today), but the meeting has since been postponed because he had to leave the country on medical grounds," this paper heard.
However, Tsvangirai's spokesperson Luke Tamborinyoka was not forthcoming when contacted for comment.
"Private visits cannot be news stories. He is around," Tamborinyoka said.
The MDC-T leader chaired the party's national council meeting on Wednesday and had planned to meet the national executive today before cancelling the meeting.
Tsvangirai, who announced two years ago that he was battling cancer of the colon, has been travelling to South Africa for specialist treatment since then. His adversary for the top job in Zimbabwe, Mugabe, who will contest for the Presidency at 94 next year, has remained tight-lipped.
The nonagenarian's handlers claim his frequent travels to the Far East in particular are for "eye check-ups" despite rumours that he is afflicted by a devastating terminal disease associated with people of his age.
Mugabe, who has developed an uncanny knack for travelling and spending most of his time outside the country, is, according to high-level government sources, set to travel to Ethiopia for an African Union meeting at the weekend.
Despite advancing age and lapses in concentration that include an embarrassing fall at Harare International Airport two years ago, Mugabe has maintained a punishing schedule.
The Zanu PF leader has already begun preparations for his re-election bid with rallies across the country. He is due to address one in Masvingo today.
Tsvangirai is currently locked in inter-party discussions with other opposition formations in a bid to form a coalition to present a single presidential candidate to face Mugabe next year. However, prospects for the coalition remain dim amid reports of heckling between the MDC-T leader and National People's Party leader Joice Mujuru over who should lead the coalition and the modalities for participation.