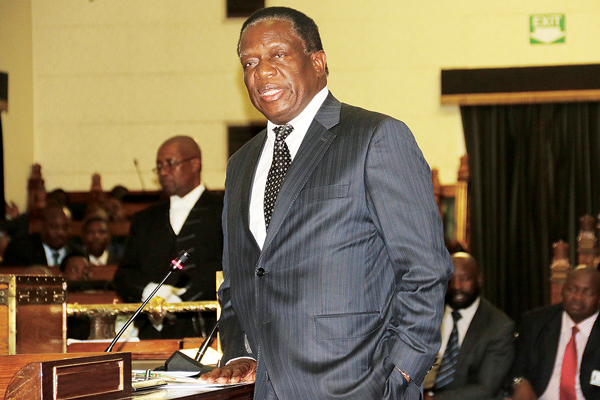 VICE-PRESIDENT Emmerson Mnangagwa's claims that the government had created more than 2,2 million jobs are an insult to millions of unemployed people roaming the country's streets, opposition parties have said.
BY STAFF REPORTER
MDC-T youth leader, Happymore Chidziva said unless the government had reduced itself to counting vending as formal jobs, then Mnangagwa could be right.
"Just walk the streets of Harare, in First Street, the levels of unemployment will look you straight in the eye," he said.
"Vending is not employment, it is the height of unemployment."
Chidziva said Mnangagwa's statements showed why the party should be booted out of office in the 2018 general elections.
People's Democratic Party (PDP) said Mnangagwa's statement could have been a slip of the tongue.
"He must have wanted to say we lost more than 2,2 million jobs because, knowing him as a sober lawyer, he would not intentionally lie to the people of Zimbabwe," PDP spokesperson, Jacob Mafume said.
Zimbabwe Congress of Trade Unions secretary-general, Japhet Moyo dismissed the claims, saying only 6% of Zimbabweans had jobs.
"We have seen people losing jobs and most companies have now resorted to putting workers on fixed contracts. The VP cannot be right by any stretch of imagination, unless he thinks vending is a job," he said.
ZCTU said industry has been slowly dying, as the economy continued to contract and jobs were being lost daily.
Mnangagwa said the government had surpassed the 2,2 million job creation target, which was the main campaign promise by Zanu PF as it won the 2013 elections.