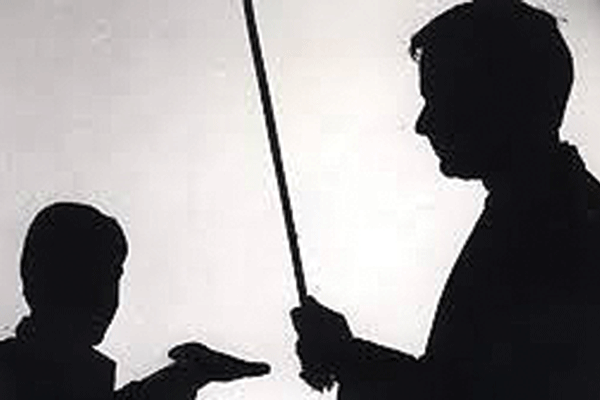 HIGH Court judge Justice David Mangota has once again outlawed corporal punishment against children at schools or at home by teachers, parents and guardians, saying the practice is a contravention of the country's supreme laws.
BY CHARLES LAITON
Justice Mangota's ruling followed an application by a Harare parent, Linah Pfungwa, who challenged corporal punishment at schools after her Grade One child was subjected to beatings by her teacher last year.
In her affidavit, through her lawyer, Tendai Biti, Pfungwa said she strongly believed that no one, whether at school, a teacher or parent at home, should inflict corporal punishment on a child.
"I believe that corporal punishment is violence against children and I do not believe that children should be subjected to any form of violence. I further believe that corporal punishment is a physical abuse of children. It amounts to deliberately hurting a child, which causes injuries such as bruises, broken bones, burns or cuts. In my opinion, there is no excuse for physically abusing a child. It causes a serious and everlasting harm and in some cases death," she said.
"It is my respectful contention that corporal punishment at school and in the home, amounts to a breach of section 81 of the Constitution of Zimbabwe, which defines the rights of children … in addition, it is my respectful contention that corporal punishment, breaches the provisions of section 53 of the Constitution of Zimbabwe."
After hearing submissions, Justice Mangota granted the order in terms of the draft, adding full reasons of his judgment would follow soon.
The order in terms of the draft reads: "The imposition of corporal punishment and any form of physical punishment to children by any person or persons including teachers, parents or relatives is ultra vires the provision of section 81, 51 and 53 of the Constitution of Zimbabwe.
"That the part of section 69 (2) (c) of the Education Act, permissive of corporal punishment be and is hereby declared unconstitutional. That section 3,4,5,6 and 7 of the Education Disciplinary Regulations 1985 contained in Statutory Instrument 362 of 1998 be and is, hereby, declared ultra vires the Constitution and in breach of provisions of section 81, 51 and 53 of the Constitution."
In 2015, corporal punishment was ruled unconstitutional after High Court Judge, Justice Ester Muremba, ruled that the practice was in contravention of sections 167(3) and 175(1) of the Constitution.
Justice Muremba was reviewing a lower court sentence on a 15-year-old boy who was sentenced to moderate corporal punishment of three strokes with a rattan cane for raping a 14-year-old girl.
The landmark ruling was, however, provisionally set aside by the Constitutional Court as former Chief Justice Godfrey Chidyausiku cited the need for the court to hear opposing arguments before handing down a judgment.
The matter is still pending.