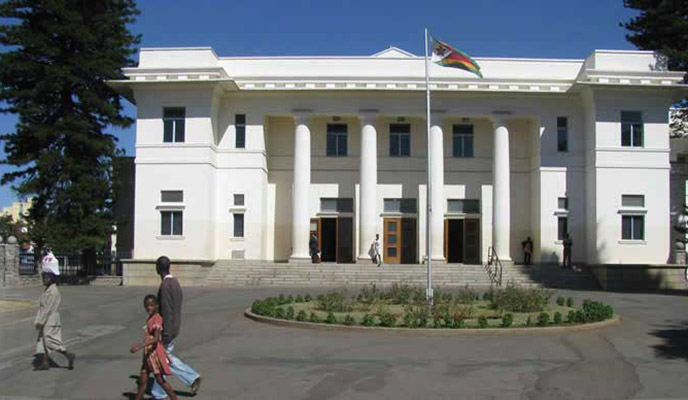 BULAWAYO City Council (BCC) has identified land adjacent to Cowdray Park high-density suburb and Ngozi Mine for development into a residential area to reduce its housing waiting list.
By NQOBANI NDLOVU
The proposed Norwood Tracks Phase 1 residential area will have 2 020 housing units, according to council's layout plan.
It will target low-income earners and the self-employed.
Another part of Norwood suburb has been reserved mainly for plots, and council was seeking to turn the adjacent dense bush into a suburb.
"The proposed Norwood Tracks phase 1 residential development is meant to cater for the low-income earners as well as self-employed members of the society, who are increasing in numbers on a daily basis as evidenced by the council waiting list which now is fast approaching the two hundred thousand mark," a council Town Lands and Planning committee report read in part.
"The site lies adjacent to the existing Cowdray Park phase 1 suburb. To the south east, the site is bound by the famous Ngozi Mine, to the south by Umvumila industrial site. In terms of the operative City of Bulawayo Master Plan, the proposed site is zoned for agricultural/residential development, and the total area covered is approximately 165,68 hectares."
The report said the proposed new suburbs' sewer infrastructure will be connected to Cowdray Park high-density suburb.
"The area will be connected to the existing water lines in Cowdray Park. There are 2 020 residential stands proposed and each covering an average area of between 200m2 in extent. In addition to these, a flat/ detached housing is left aside to accommodate more deserving members of the society," the report added.
"There are open spaces within the planning area with the largest located along streams which traverse the planning area, particularly on the stream banks. On these spaces, the planting of lawn, deciduous trees and shrubs will be encouraged. By doing so, the original flora and fauna will be kept intact within the built environment."