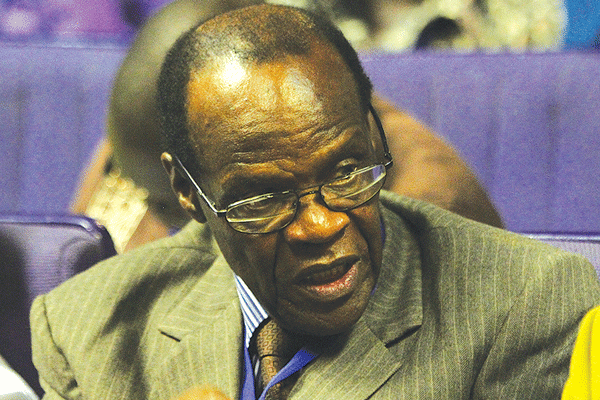 A HUMAN rights and peace watchdog has accused authorities at the Registrar General's Office of forcing poor villagers to pay in cash and kind to obtain identity documents ahead of a by-election in Mwenezi East constituency.
BY SILAS NKALA
The Zimbabwe Peace Project (ZPP) claimed it has information of a "suspicious" registration exercise that took place at Chingwizi Primary School in Ward 13 of Mwenezi East from February 24 to March 1 this year.
ZPP accused one Hardlife Mudavanhu, working in cohorts with the Rutenga Registrar General's office, of reportedly demanding $5 to $10 from villagers in order to obtain the national documents.
"Those villagers, who cannot raise the money are being asked to give up their goats or chickens in order to obtain the national documents. Those without money or livestock were not attended to. Ruling party cards and name tags were also given to those who participated in the programme," read part of ZPP report.
Registrar General, Tobaiwa Mudede, has been accused of abating Zanu PF's election rigging machinery. However, following the adoption of the new Constitution in 2013, his department was cut-off in the preparation of the voters' roll, now administered by the Zimbabwe Electoral Commission. But Mudede still superintends over the registration of births and deaths, which is essential in the management of the voters' roll now set to go biometric.
Home Affairs deputy minister, Obedingwa Mguni has said that citizens may pay a small fee in cases of a reissue of national documents.
He described the taking of livestock for purposes of paying for national documents as outright criminal, and urged those affected to report the culprits to the nearest police station.
According to section 35(3) (c) of the Constitution, all citizens of Zimbabwe including citizens by registration are entitled to birth certificates and national identity cards. The Constitution does not make any provisions for citizens to pay for the services of the Registrar General using livestock.
ZPP said national registration documents must not be given at partisan political events in pursuit of narrow political interests.
"The actions of the Rutenga Registrar General's department (officials) amount to unjustified deprivation of property of villagers, who are already suffering from the adverse economic conditions obtaining in the country," ZPP report read.
"The ZPP urges the Ministry of Home Affairs to investigate the officers involved in this matter and take corrective action.
"Those who lost their livestock under this scam must be restituted and the natural consequences of the law must follow."