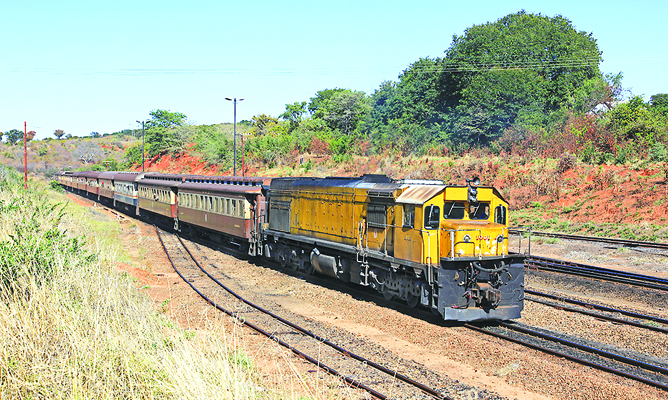 THE National Railways of Zimbabwe (NRZ) wants the government to warehouse its $176 million debt to various institutions, while the stricken parastatal comes up with a repayment plan.
BY VENERANDA LANGA
NRZ board chairperson, Larry Mavhima yesterday appeared before the Parliamentary Portfolio Committee on Transport.
Mavhima told the Dexter Nduna-led committee that the NRZ infrastructure had deteriorated to the extent that signalling equipment was now forcing train drivers to travel at 10km per hour to avoid collisions.
NRZ, Mavhima said, intends to sell scrap metal from which it hopes to raise $2,5 million.
"We hope to go into the market to solicit for $16,2 million to finance our strategic plan for 2017.
"The problem is that we are not having significant investment by the shareholder (government) in terms of upgrading infrastructure," he said.
Mavhima said out of 166 locomotives, only 60 were functional and were 30 to 50 years old when their lifespan was supposed to be 25 years.
"We have 7 153 wagons, and 3 641 wagons have various defects, while only 3 512 are in service. There are 332 passenger coaches, but only 108 are in use and these are in a poor condition," he said.
Mavhima said about 255km of rail out of 2 660km was classified as under restrictions, which means the driver had to travel at 10km per hour instead of 60km to avoid derailment.
"The 313km that was electrified was vandalised and decommissioned. The most critical element in rail is signalling telecommunications and $100 million has been allocated to that to instal radio systems. There is need to restructure the NRZ balance sheet to make it attractive.
"Our infrastructure is now archaic to the extent the whole communication system to track trains has collapsed. We cannot communicate with drivers or determine what speed they are travelling at," he said.