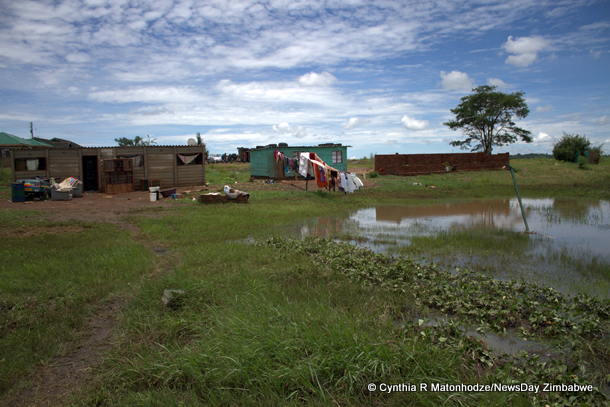 Local authorities have been urged to stop development of residential stands on wetlands in order to critical water sources in the face of climate change.
BY REJOICE CHINGWARU
Speaking at a local residents' forum in Harare on Thursday, Combined Harare Residents' Association, director, Mfundo Mlilo said local authorities should ensure the protection of wetlands in order to improve water supply in the country.
"This issue of wetlands is intricately linked to water and the destruction of wetlands hinders the water supplies, for example in Harare, most wetlands have been turned into residential or business areas," Mlilo said.
"The Long Cheng Plaza here in Harare was built on wetlands, we tried to dispute it, but a paper came from government describing it a product of national importance." Experts have warned Harare would face a water shortage in the near future if new sources are not established.
Government recently awarded a $900 million contract for the construction of Kunzvi Dam to a Chinese company to mitigate the impending water shortages as water levels in Harare's traditional water sources like Lake Chivero continue go down.
Community Water Alliance (CWA) founder Hardlife Mudzingwa said the misuse of wetlands is the main source of the current water crisis.
"The misuse of wetlands by turning them into residential, business or farming areas is the root cause of water crisis in Zimbabwe. The housing and planning department is blind towards the issues of wetlands hence the peg stands on wetlands," Mudzingwa said.
He also said politicians should desist from allocating stands for vote-buying because some stands will end up being allocated on wetlands.
Environmental Management Agency (EMA) spokesperson, Steady Kangata, said wetlands should not be destroyed because they help reduce floods.
"There are places for farming, but people, especially in urban areas, still choose to farm on wetlands. Wetlands play a big role in preventing and reducing flooding during the rainy season and with the coming La Nina-induced drought people should preserve them," Kangata said.
Ministry of Local Government representative, Daisy Mutyambizi said: "There is non-compliance with the statutory instruments that we have put in place and this leads to the building of houses on undesignated places and that is why some houses are demolished, for example, during Operation Murambatsvina."