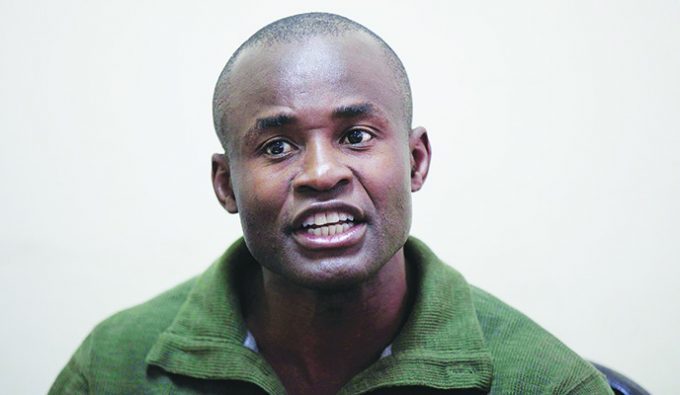 Former Hurungwe West MP Temba Mliswa has challenged former Vice-President Joice Mujuru's opposition Zimbabwe People First (ZimPF) to start contesting by-elections if it was serious about making an impact on the political scene.
by XOLISANI NCUBE
Mliswa told a Press briefing in Harare yesterday that ZimPF risked becoming a stillbirth unless it showed its strength through the ballot box.
"They can't be talking about electoral reforms because they have not yet experienced any election as opposition. We have a by-election coming in Mazowe North, which fell vacant after the death of Edgar Chidavaenzi, and this is a home area for the ZimPF leader. We expect her to field a candidate there so that we see their support base and ability," he said.
The Youth Advocacy for Reform and Democracy (Yard) founder said his group was ready to support Mujuru if she fields a candidate in the by-elections.
"We are going to support them. The next elections are not about MDC-T or People First, but anyone against Zanu PF. Now that they are a party, they must fish from the Zanu PF pond because that is where Mujuru has appeal. She must not concentrate on the MDC-T support base, but build her base from Zanu PF so that when they talk of a coalition, it becomes easy to win against Zanu PF," he said.
"Currently, opposition parties are doing nothing to show for the Zanu PF failure. The only thing which will remove Zanu PF is the economy. You can't rig the economy and that will teach them a lesson. But we need a political party that takes advantage of the situation and dislodge Zanu PF."
Mliswa said the current cash crisis should be used by the opposition to dilute Zanu PF's rural support as most people were becoming frustrated with the system.
But ZimPF spokesperson Rugare Gumbo said his party had not yet decided on whether to contest the polls as Mujuru was currently outside the country. "We will sit down when she is back and make a proper decision," Gumbo said.
Mliswa also vowed that his Karoi farm would not be repossessed by government following threats by Zanu PF political commissar Saviour Kasukuwere that it would be grabbed and reallocated to ruling party functionaries.