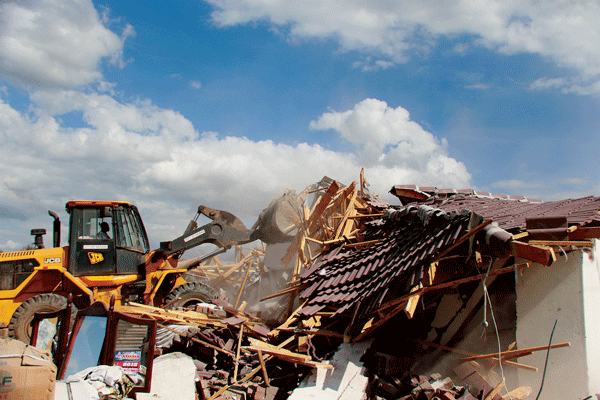 SMALL and Medium Enterprises (SMEs) minister Sithembiso Nyoni has defended housing co-operatives, saying they were helping to fulfil people's dreams of owning houses.
BY VENERANDA LANGA
Nyoni was responding to a motion introduced in the National Assembly centred on a report by the Parliamentary Portfolio Committee on SMEs.
The report blasted corruption recently witnessed in the housing sector, where land barons cheated people of their hard-earned cash through double allocation of land or settling people on illegal land.
"The co-operatives sector consists of 83% of all registered societies today because low-income earners saw housing co-operatives as the only viable option open for them to own houses as opposed to be on the local authority's waiting list in perpetuity," Nyoni said in the National Assembly on Thursday.
"People, who would never have dreamed of owning houses, were becoming and continue to become home owners. The local authorities and any other authorities tasked with the provision of national housing to low-income earners were at this point finding their mandate very difficult."
The SMEs minister said local authorities had failed to service residential stands, let alone construct houses for the poor people.
"This is the void which housing co-operatives moved to fill. They became housing providers by default and they continue to do so for the low-income earners of this nation. Housing co-operatives have been accomplishing what an institution like Harare City Council or any other local authority has been failing to do for decades," she said.
Nyoni said 94 840 houses were built in the country between 2010 and 2015.
She said Zimbabwe was ranked number one in housing co-operative development in Africa.
However, Nyoni said housing co-operatives faced a myriad of challenges, including political interference.
She said there were various political statements from officials influencing members not to adhere to the provisions of the Co-operatives Act.
"Another challenge they face is unilateral land allocation, where local authorities sometimes allocate land to some individuals in the name of co-operatives. For example, in Dzivarasekwa Extension, Nehanda Housing Co-operative was allocated a whole farm when the membership of the co-operative was 30. This tendency created land barons," she said.
Recently, several co-operatives became victims of land barons resulting in the houses they built being demolished. Chairperson of the Parliamentary Portfolio Committee on SMEs, Dorothy Mhangami said the nation should consider building of flats to save space.