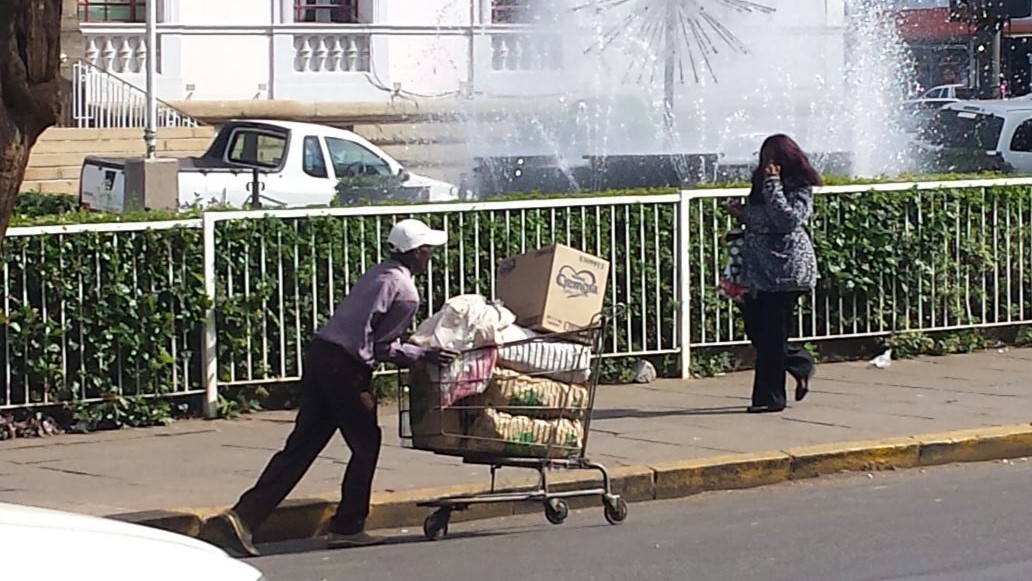 Vendors operating in the Harare CBD have been removed from their usual trading spots.
The footbridge situated along Speke Avenue has been cleared
An evicted vendor pushes his goods past the Town House
For some vendors it is still business as some as they say they have no choice.
One of the vendors said,"Hatina zvatinovhunduka tinojaira zviripo"
Asked for an interview vendors refused saying "Zvinochinjei?Muno kana ukavhota kana ukadii hapana zvinochinja, our voices are expensive!"'
12:00: Chaos has ensued at Town House as the vendors sing and dance in protest against the evictions.
Lets meet 2018,vendors tell Mugabe
There is a banner questioning where newly appointed Local Government Minister  Saviour Kasukuwere's political loyalties lie.