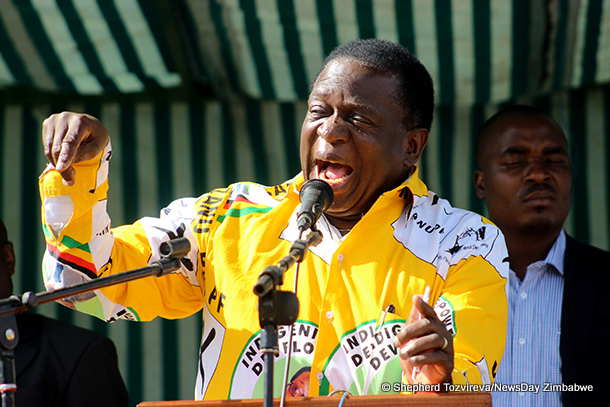 VICE-PRESIDENT Emmerson Mnangagwa has called on African countries to set up their own International Criminal Court (ICC) in Africa to counter the Hague-based ICC and prosecute European leaders accused of human rights abuses.
by VENERANDA LANGA
Mnangagwa made the proposal in Senate last Thursday after he had been asked to explain government policy towards Zimbabwe's ICC membership.
"Zimbabwe has not ratified the International Criminal Court protocol," Mnangagwa, who is also Justice minister, said.
"As we were escorting Malian President Ibrahim Boubacar Keita at a Press conference (Thursday), President Robert Mugabe suggested that perhaps we should create an ICC court in Africa to try Europeans since the one in Europe tries Africans. We need another ICC, perhaps based here in Harare, so that we can try the Europeans."
He accused the ICC of wantonly summoning African Heads of State for prosecution on rights abuses, leaving "rogue elements from other continents including Europe" to go scot-free.
"There are rogues on the planet who are going free, including some very prominent leaders of prominent countries who in our view have committed gross injustices in countries like Libya, Iraq and Afghanistan. They are going scot-free," Mnangagwa said.
He further told the Senate that the problems with the ICC treaty were that United Nations member States signed the protocol and ratified it in their own jurisdictions, adding Zimbabwe had shunned ratification of that protocol.
"So we are not bound by what is happening somewhere in Europe. But, what we are concerned about is the trend of what is happening in the ICC. We have an African Court at Addis Ababa under the AU and a Commercial Court in Khartoum under Comesa [Common Market for Eastern and Southern Africa]. It is at its infancy, but what is critical is that we have in our charter created a continental court, not in the same jurisdiction as the ICC, but structured to deal with African problems and African conflicts. What we are thinking about is to create one that brings Europeans so that we deal with them as Africans," he said.
On Thursday, Keita told journalists before he left Zimbabwe following a three-day State visit that the ICC was irrelevant to Africa.