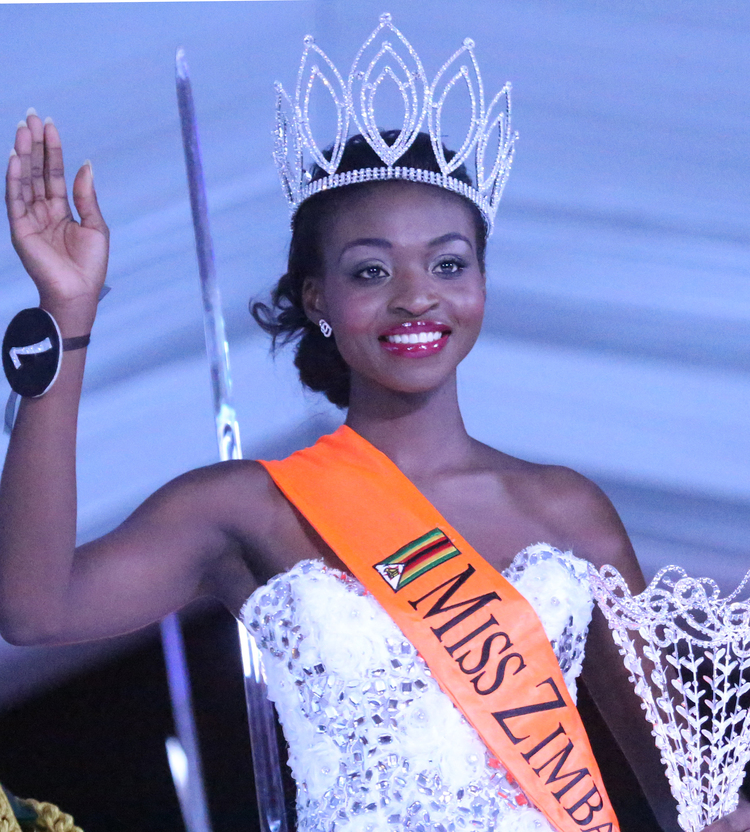 LOCAL women's groups have come out in full support of newly-crowned Miss World Zimbabwe Emily Kachote, whose modelling career was last week left hanging by a thread after images of her posing in the nude were splashed on social media.
Kachote is the second in the line of two successive winners of the prestigious competition to be mired in a scandal with puzzling indications that both beauties were being shamed by a single man.
This is after last year's winner Thabiso Phiri stepped down under unclear circumstances which were followed by claims she was pressured to relinquish the crown to protect the image of the pageantry.
With current images said to be of Kachote in her birthday suit going viral on social media, organisers of the controversial pageant have lost no time in indicating they will dethrone her if the images turn out to be hers.
Some of the images circulating depict her behind and a partly obscured face.
But feminist groups said at the weekend the scandals surrounding local beauties were driven by malicious men out to blackmail innocent and ambitious women seeking to enter the world stage through modelling.
Katswe Sisterhood director Talent Jumo saw nothing wrong with local beauties pictured naked, adding that they would fight to ensure she keeps her crown. "I don't think it is right for us to try strip her of her title just because some spiteful misogynist decides that they will get back at her by circulating her beautiful images," she said.
"There is nothing wrong with being naked; there is nothing wrong with being adventurous in your own private intimate moments.
"But there is something totally wrong about a man who will then try to make use of images taken during the past and try to use them to punish and blackmail you." She added: "Miss Zimbabwe 2015 is not going to step down because we are so behind her. She is beautiful and her body is beautiful.
"I think we should rather be appreciating her beautiful body than trying to qualify her using all sorts of names."
Katswe Sisterhood is an non-governmental organisation lobbying for sexual rights for women.
Woman's Coalition of Zimbabwe chair Virginia Muwanigwa singled out the man who leaked the images saying it was in fact his motive that must be put under the microscope.
"The story that I am seeing that is not being reported is of the predators that are targeting the women who go to pageants," she said.
"I think that is a story that's worth pursuing than these assumptions where if we are seeing pictures of naked women, it means they are loose. I think that's over generalisation."
"We do not know the circumstances. Is it just posing naked, or it is somebody who was in a relationship at a time where they agreed to take pictures and then somebody abuses the trust that came within a context of love afterwards."
– www.newzimbabwe.com