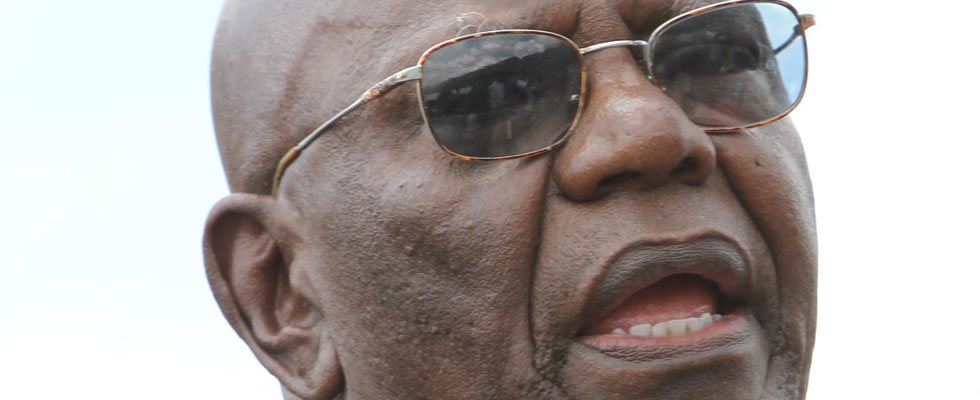 ZANU PF national secretary for administration Didymus Mutasa is at the centre of a messy squabble over the Makoni chieftainship in Rusape.
JOHN NYASHANU,POLITICAL EDITOR
The veteran politician is reportedly pushing for his cousin to ascend to the Makoni throne.
"One thing for sure is that we do not want anyone who is MDC to be chief. Anyone to take over that chieftainship has to be from Zanu PF," Mutasa told NewsDay yesterday.
Members of the Gwasira dynasty, which claims to have been mandated by the provincial administrator to choose the new chief following the death of Naboth Gandanzara five years ago, are now mulling legal action to stop Mutasa's cousin Topira Mutasa from taking over the leadership.
They allege that Mutasa had himself initially expressed interest in taking over the traditional post before making an about-turn.
In a wide-ranging interview with NewsDay on Tuesday, the Gwasira family members, who requested anonymity, said Mutasa and his cousins did not qualify to be considered for the post as they did not fall within the Makoni family tree.
"We have held four meetings to try and resolve this impasse, but without success. In the last meeting held on 23 September this year, Mutasa was grilled by the entire Gwasira dynasty and challenged to prove how he falls into the family tree, which he failed to do. Embarrassed, he walked out of the meeting," said one family member.
He added that another meeting had been scheduled for tomorrow where if Mutasa and his family do not back down, they would take the case to the provincial administrator for mediation and if that route fails, they would institute legal action.
Contacted for comment yesterday, Mutasa admitted he was not from the Gwasira lineage, but was a descendant of Zendera, a grandfather of Gwasira.
"Of course, I am not in the Gwasira family tree, but I am a descendant of Zendera. It is not in dispute that of all the Zendera descendants, I am the eldest. However, the Acting Chief Makoni instructed us to sit down and come up with our choice collectively, which is what we are going to do," Mutasa said.
He, however, said he would not allow a non-Zanu PF members to take over the chieftainship.
Mutasa's statement sparked the ire of the main opposition MDC-T which accused him of meddling in traditional processes.
"For sure, Mr Mutasa needs help," MDC-T organising secretary Nelson Chamisa said. "Why should chiefs be divided on party lines? Is that not what the colonial Rhodesians did to our chiefs, reducing them to political tennis balls, and you want us to revert to that era?
"That is why the rains are not falling. He mustn't export politics into chieftainship. I think this time he has taken rigging to another level."