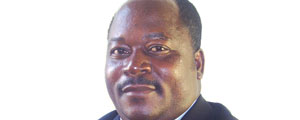 The creation of a stand-alone Sport, Arts and Culture ministry by President Robert Mugabe in the new Cabinet has been received with joy, particularly by the sporting community.
NewsDay Editorial
Since independence, sport has been an appendage to education in the then combined Education, Sport, Arts and Culture ministry. Sports bodies and sports personalities have always argued — and rightly so — that this arrangement was bad for them as inevitably, sport could only receive the crumbs.
It is a huge challenge for the new minister — Andrew Langa — to creatively set up a ministry that will tend to the largely ignored needs of sports bodies and sports personalities.
Those who have been clamouring for the creation of a separate sports ministry were mainly sports organisations and sportspersons who felt that the government was not supportive of their endeavours that always put the country on the world map.
The history of successful sports personalities in this country is one that epitomises great individual effort—in planning, sourcing for funding, paying for training facilities and lots of other sacrifices—minus government participation.
National sporting facilities such as Chitungwiza Aquatic Complex have been ignored to the point of death, as it were.
Sports personalities, especially those from "minority sports", have done well with others like Samson Muripo (karate) setting world records that will never be broken.
We have examples of sports stars like Alfonso Zvenyika (boxing), Kirsty Coventry (swimming), Byron, Wayne and Cara Black (tennis) Stephen Muzhingi (marathon), Brendon de Jonge (golf) and Monalisa Sibanda (female boxer) who have made Zimbabwe proud through individual effort.
But some of these stars have had to literally beg to be able to compete at the highest level with the government seemingly giving them a cold shoulder, only to surface when they "celebrate" with the victors before literally hibernating again. Sport is no longer recreational; it is now a million-dollar industry.
Sport is directly the opposite of politics; while politics is divisive, sport is uniting. So what we are saying here is that Langa has a mammoth task ahead to ensure that the sporting agenda is pushed forward.
If he fails, he can blame no one, but himself. This is a new ministry giving him the chance to shine by making a difference for sportspersons, sports organisations and fans. His ministry touches everyone because we are all sports fans one way or the other.
What differs is the type of sports we prefer. Sportsmen and women need government support through enabling policies, funding and moral support. Zimbabwe has the talent, what has been missing all along is government support.
The ball is in Langa's court to ensure that the sport industry is taken to a very high level for the benefit not only of those involved in sporting activities, but the nation as a whole.
If he fails to be innovative, then there is a danger that he will create a ministry that shows a token appreciation of the huge industry called sport as has been the case since 1980.