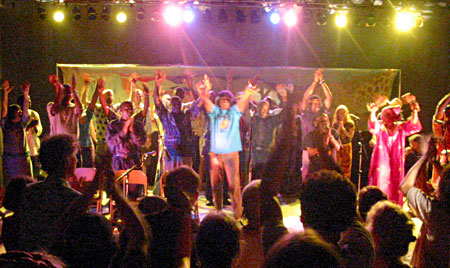 THE global celebration of southern African music, sport and culture showcase, Zimfest London, which recently partnered with Australia's Homelanz Festival, will this year take place at the Boston Manor Park, West London, on August 10.
Report by Tinashe Sibanda
The all-day fête will showcase a diverse line-up of acts from Australia, South Africa, New Zealand and Zimbabwe who will share three stages and a DJ arena where some of the best entertainers from the southern hemisphere will come together for the first time.
Speaking about the collaboration, Zimfest director Hilton Mendelsohn said: "This is one dream we have had for a long time which has come true and we are very excited."
He added that these communities shared a wide range of cultural similarities through a love for music, sport and art and they were looking forward to a day of fun and kicking back in the summer sun with a few steaks on a braai.
"We are just bringing together some good people, as a good host would do for a BBQ afternoon back home. That's the feel we are going for," Mendelsohn said.
The event will see four headline acts, one from each country with Australia represented by reggae band Blue King Brown, New Zealand by Tahuna Breaks, South Africa by Desmond and the Tutus and Zimbabwe by soul singer Thabo Mkwanazi and his band, The Real Deal.
Other notable acts include New Zealand rockers I Am Giant, UK-based South African group What Now and a special DJ set by Zimbabwean award-winning producer Rodney Hwingwiri aka Rymez.
"Expanding the network will provide a unique opportunity for Zimfest to share the things they love about Africa and the Homelanz crowd to share the things they love about New Zealand and Oz and everyone is invited to spend the day with us, it's really going to be something," Mendelsohn said.