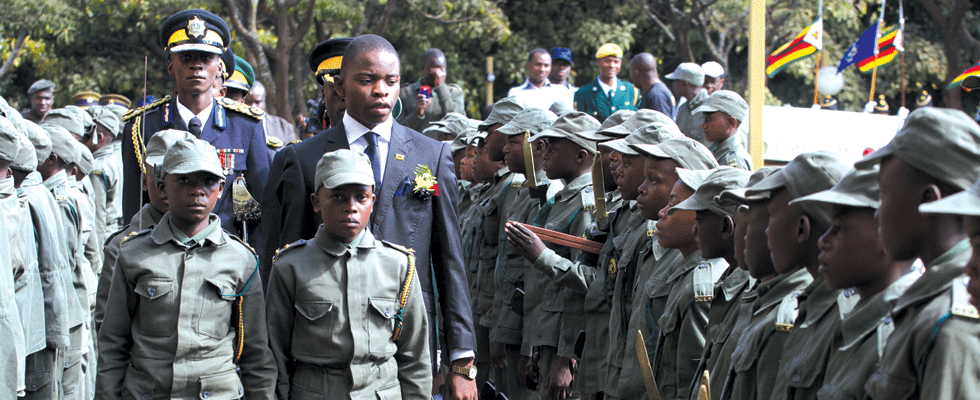 THIS year's junior MPs' election season ended in the country's 10 provinces and attention is now on the Child President elections scheduled for June 13 at the Harare Institute of Technology.
Report by Winstone Antonio
The selection of the junior parliamentarians began with primary elections in secondary schools within every constituency across the country. Students who contested for the posts were invited to make presentations before being voted for by their schoolmates.
Inter-schools competitions were then held pitting candidates forwarded by various schools against each other with the candidate who had the highest votes becoming the Junior Governor and the second highest becoming the Junior MP for the constituency.
The competition was based on speech competency through public speaking and apart from being able to articulate well on a given theme, the candidates were also expected to have an appreciation of child rights and youth development issues while demonstrating leadership capacity.
The Zimbabwe Youth Council programmes manager Ephraim Kudakwashe Masenga, the custodians of the Junior Parliament, disclosed to NewsDay Teens that preparations for the child president elections are at an advanced stage.
"We are done with the selection of junior parliamentarians and our focus is now on the elections of the child president which will be followed by the orientation of the incoming parliamentarians," said Masenga.
This year's students were debating under the theme "Eliminating Harmful Social and Cultural Practices Affecting Children".
The Zimbabwe Junior Parliament was established in 1991 as a way of commemorating the Day of the African Child on June 16 each year. The programme allows children to participate in the national agenda, while addressing concerns affecting children in Zimbabwe.
It (the Junior Parliament) operates as a mirror or image of Parliament which entails that each and every constituency in the country has a child parliamentarian representative. Since its inception, it has been able to bring to the fore challenges that are being faced by children in Zimbabwe to the attention of the government and other stakeholders.
At present, the Junior Parliament has well-established projects, clubs and has participated in other interventions to tackle children's issues.
The programme has also helped to provide a platform to harness and develop leadership qualities in many young people.
Each year, children from across the country's constituencies are elected by their peers to be representatives in the Junior Parliament.
The 10 governors from each province will then compete for the presidency in an election that only junior parliamentarians participate.