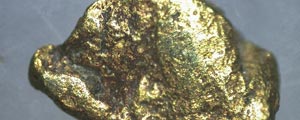 The trial of a South African man accused of illegal possession of over 6kg of gold worth more than $300 000, will proceed this week as the State calls more witnesses from the police's Border Control and Minerals Unit to testify.
SILAS NKALA
Gert Johanness Drederek Erasmus (55) of Johannesburg, is denying the charges, saying he was merely sent to pick up the parcel, whose contents he did not know, by someone in South Africa.
Last week Bulawayo provincial magistrate John Masimba remanded Erasmus to April 16 for continuation of trial. He is out of custody on $20 000 bail.
Detective Sergeant Tapiwa Zvidza, who led the team of officers to arrest Erasmus, told the court that they arrested the accused at Esigodini tollgate following a tip-off and found him in possession of 38 gold buttons.
Erasmus, in his warned-and- cautioned statement, said he was unaware that he was transporting gold until police officers opened the parcel.
Zvidza said Erasmus failed to produce a gold dealing or mining licence, leading to his arrest.
"He said, 'Please leave me so that I go. This is not my gold'," Zvidza said. "This gold belongs to someone in South Africa who sent me to pick it up."
Erasmus' bail conditions include surrendering his car, an S422 Mercedes-Benz, and reporting to the CID Minerals section every day between 6am and 6pm.
Allegations are that on February 17 this year, Erasmus arrived at the Esigodini tollgate along the Bulawayo-Gwanda Road at around 9:35am driving the South Africa-registered vehicle. Three detectives from the Border Control and Minerals Unit had been tipped off that he intended to smuggle gold to South Africa.
They searched him and the vehicle and recovered 6,112kg of gold worth $304 098. Erasmus failed to produce a licence.
In a related case, Norman Peter Gardiner (71), of Selborne Park in Bulawayo, also pleaded not guilty to illegal possession of 137,8g of gold  and allegedly trying to bribe police detectives with R1 120 000.  He was remanded out of custody on $8 000 bail to April 17 for continuation of trial.