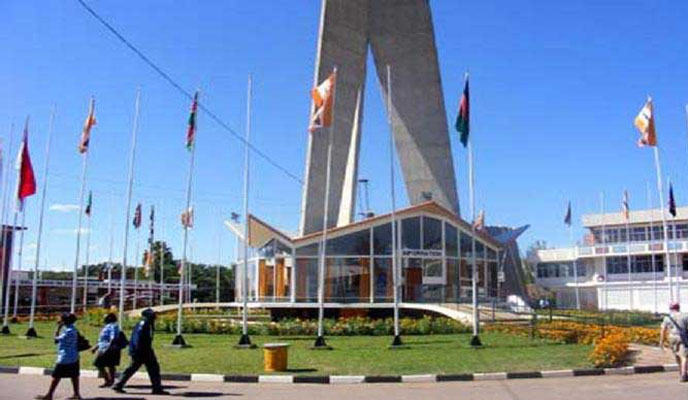 THE Zimbabwe International Trade Fair (ZITF) roars to life today, with focus on the agricultural sector, business linkages and industrial development.
BY MTHANDAZO NYONI
The event runs between today and Saturday under the theme, Harnessing Linkages for Industrial Development.
The theme, according to organisers, continues the industrialisation focus of the previous years and goes a step further by encouraging participants to collaborate, both locally and globally, as they move towards sustained industrial development for the economy.
ZITF board chairperson, Ruth Ncube said in line with this thrust, ZITF 2017 would focus on sectors such as agriculture, construction and infrastructure development (energy, road, rail, water and sanitation), education, professional and entrepreneurial development, information, communication technologies, manufacturing, mining and tourism.
The Bulawayo Agriculture Show, which runs concurrently with the fair, features all forms of livestock (cattle, sheep and goats, horses, poultry and pigs), crop produce from both commercial and communal farmers (inclusive of maize, small grains and cereal, as well as fruits and vegetables) and home industries (incorporating needlework, knitting, crochet, cookery, icing, brewing, home-craft and artwork), Ncube said.
Highlights of the five-day event include the ZITF International Business Conference on April 26, organised in partnership with the National Economic Consultative Forum.
Vice-President Emmerson Mnangagwa will deliver the keynote address at the conference.
The conference will set the tone on how to leverage global linkages and partnerships.
The Original Equipment Manufacturers Forum, which is now in its second year running and organised in collaboration with the Confederation of Zimbabwe Industries, will be held on Thursday.
The forum seeks to address Zimbabwe's industry constraints of declining capacity utilisation, antiquated machinery and lack of competitiveness in regional markets as well as capital constraints.
The platform's objective is to provide practical ideas on retooling and re-engineering industrial processes, as well as access to affordable finance.
It brings together all the players necessary to make re-industrialisation a reality.
These include the original equipment manufacturers, financiers and industry players.
The fair will be officially opened by Namibian President Hage Geingob.
The trade fair will also run concurrently with sector-specific expos — A'sambeni Africa Business Tourism Expo, Ultimate Home, Pakprint and Scholastica.
Countries that have confirmed participation include Botswana, China, Ethiopia, Germany, Indonesia, Iran, Japan, Kenya, Malawi, Mozambique, Namibia, South Africa and Turkey.
They also are provisional bookings from Indonesia, India and United Arab of Emirates.