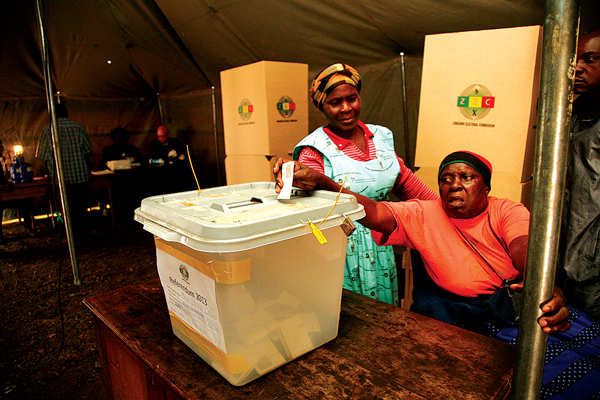 LOOMING elections are stalling the property market as sellers and buyers have adopted a wait and see attitude on the outcome of those elections, a property expert has said.
BY TATIRA ZWINOIRA
Speaking to NewsDay recently, property expert Washington Masiiwa said depending on the outcome of the elections the property industry was adopting a wait-and-see attitude.
"The market is generally lukewarm, engulfed by a wait and see attitude. Some sellers and buyers can't make a major decision like acquiring or disposing a property before elections are concluded. This election is important to them in that if its endorsed and considered a legitimate election by business and the international community then industry can make long term plans," he said.
"This election might also give direction to whether foreign currency is going to be available, leading to eradication of the parallel market on hard currency. Unofficial rates have been the major obstacle in property pricing."
He said once the issue of unofficial rates was addressed and that there was a more defined exchange rate of the United States dollar, then the property market could once more "tick again".
This comes as the biggest challenge being experienced in the property market is the issue of foreign currency as the sector is considered a non-priority on the central bank's foreign currency priority list.
As such, the outcome an improvement of the monetary environment through policies that will stem from the elections next month has the potential to positively or negatively affect the property industry.
Currently, demand for property is only being found in the retail space.
However, Real Estate Institute of Zimbabwe president Mike Juru said the performance of the property market was already on the low side and had nothing to do with elections.
He added that the outcome of the elections would have an impact on how the sector performs for the remainder of the year.
"Naturally, it is the effect of just confidence. Yes, confidence coming in or whatever depends on the outcome of the elections. But, our biggest challenge has been having a structured proper way of foreign direct investment and real estate does not have that," he said.
"There have been very few transactions being consummated as we get close to the elections and the activity has remained the same. If anything, I would say there is a bit of activity in terms of the enquiries coming up. Property owners want to be paid in foreign currency. Those who want to buy cannot raise the forex and at the same time at the Reserve Bank of Zimbabwe you cannot be transacting foreign currency.
"Yes, applications (for forex) have been submitted and are in the queue to be considered, so I would not relate the activity of what is happening in the property market to the elections as it has always been going on."