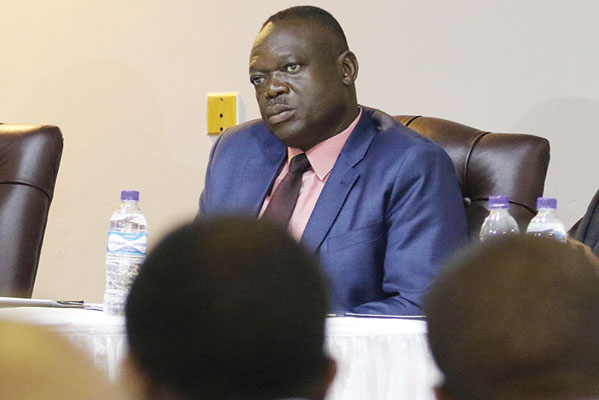 MDC Alliance supporters and sympathisers of independent candidates, who contested in the July 30 polls in Dorset, Shurugwi South's ward 21 have accused Zanu PF activists of politicising farming inputs being doled out under the Presidential Inputs Support Scheme.
BY BRENNA MATENDERE
The affected villagers alleged that Zanu PF functionaries were denying them access to government inputs.
This year's programme started in June to give farmers ample time to prepare for the summer cropping season to improve yields. Under the programme, each household was entitled to 10kg seed maize, 5kg sorghum seed, 50kg basal fertiliser (compound D) and 50kg top dressing fertiliser.
MDC Alliance ward 21 chairperson Nkosana Dube confirmed the villagers' grievances.
"All the MDC Alliance supporters are not being considered for the inputs. Just before the elections, fertiliser was disbursed by government through the Grain Marketing Board depot located here, but we did not get anything, only Zanu PF supporters were given. Just a couple of days ago, maize seed was also disbursed and again we were denied access to it because our names are not in the register that is being used," he said.
Dube also indicated that information regarding the dates on which the inputs were distributed was given to villagers at Zanu PF meetings, leaving opposition supporters in the dark.
"We only get to know that the inputs are being distributed by chance on the actual day since they do it at Dorset shops. Even if you go there your name will not be called out, so you get nothing," he said.
Daniel Mabonga, who contested as an independent parliamentary candidate in Shurugwi South, also confirmed that his supporters were being discriminated against.
"It is actually happening. It's true that my supporters are being denied access to the government inputs. The Zanu PF functionaries who make up the register of beneficiaries simply exclude them. It is sad," he said.
However, Zanu PF Shurugwi district chairperson, Noel Mposi who chairs a sub-committee responsible for the distribution of the inputs denied the reports.
"We have not received reports of any complainants right now unless if there are some interested parties complaining. Who is complaining?" he asked.
Informed that it is the villagers complaining, he said: "No, that is not happening."
Trainos Tugwi, an extension officer for ward 21 who is part of the committee responsible for the distribution of the inputs also refuted the reports.
"Were you given evidence to prove those allegations? My task is to distribute inputs not to answer journalists. I am not careful to answer you on this matter anymore," he said. Agriculture minister Perrance Shiri is on record saying the programme is for all Zimbabweans and must not be politicised because "hunger does not discriminate on the basis of political affiliation".