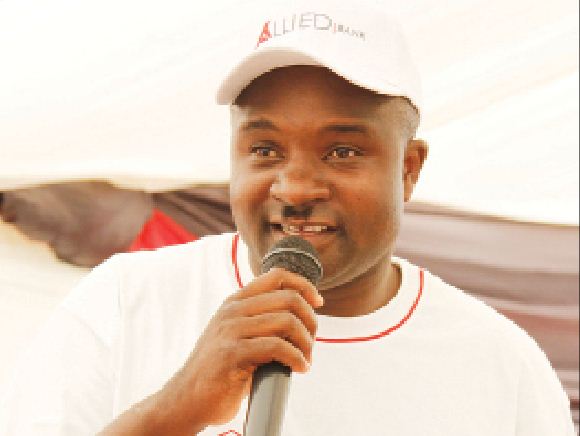 CHIVI South MP Killer Zivhu (Zanu PF) on Wednesday said devolution of power will enable provinces with mineral deposits to develop from their natural resources.
BY VENERANDA LANGA/ NQOBANI NDLOVU
Speaking to Southern Eye, Zivhu said failure to implement devolution disadvantaged rural district councils (RDCs) that are rich in mineral wealth and other natural resources in that they are the poorest, lacking basic services such as water and road infrastructure.
Zivhu was responding to President Emmerson Mnangagwa's statement when he officially opened the First Session of the Ninth Parliament that the constitutionally enshrined provisions of devolution of government powers and responsibilities will be implemented.
"Almost all minerals in the country are in rural areas, but if you look at it you will find that RDCs are not receiving royalties from natural resources in their areas as all the money goes to central government," Zivhu said.
"People in mineral-rich areas are the poorest, they do not have clean water or dams, there are no roads and are not benefitting from their natural resources," he said.
He said the Midlands province is one of the richest in terms of mineral wealth, but was under-developed.
"For example, there are no bridges in Mberengwa, yet there are minerals in that area. There are no roads in Marange, yet the area is endowed with diamonds. It is all because RDCs have no control. RDCs get $2 fees from villagers and there is no way that provinces with natural resources can develop if they do not get royalties from their natural resources and devolution is the only way to ensure that happens," Zivhu said.
He said devolution will ensure that each province deals with how its natural resources are managed and its land.
Mnangagwa's plan on devolution is that it will drive economic development and foster inclusive growth within localities. He said in order to implement devolution; the Provincial and Metropolitan Councils Bill will be crafted by Parliament.
"Through this bill, Provincial and Metropolitan Councils will be reconfigured in accordance with chapter 14 of the Constitution. This will further seek to facilitate enhanced coordination between central government, provincial councils and local authorities, within the context of the decentralisation and devolution programme," Mnangagwa said.
In the 2018 Budget statement, former Finance minister Patrick Chinamasa said government had no money to fund devolution. It is unclear how government will fund it if implementation begins.
Meanwhile, Mnangagwa has received rare backing from Zapu leader, Dumiso Dabengwa on promises to implement devolution, but members of the latter's executive differ and do not trust the government.
Addressing journalists in Bulawayo on Wednesday evening, Dabengwa said Mnangagwa must be given the benefit of doubt on devolution, adding Zapu stands ready to contribute to the debate to ensure full realisation on devolution.
"I might differ with some of my colleagues, but what is important is to accept the gesture by government of wanting the Bill on devolution tabled and debated in Parliament. Let us give ED the benefit of doubt on devolution. Zapu acknowledges the attempt by government to implement the devolution of power," Dabengwa said.
Dabengwa was accompanied by members of his executive, among them secretary general Strike Mnkandla and chairperson Isaac Mabuka who said they do not trust the government. "Zapu stands ready and available to contribute to the full realisation and implementation of devolution.
"We are ready to submit our inputs during all stage pf this important process of the Bill on devolution. We commit ourselves to working with all Zimbabweans towards full realisation of devolution," Dabengwa added.
Mnkandla and Mabuka accused government of being reluctant to implement devolution fearing it could result in secession.