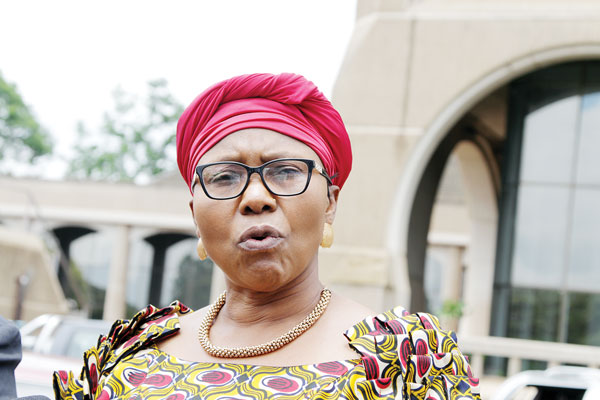 The Defence ministry is now in the process of drafting the Independent Complaints Mechanism Bill, which will allow members of the public to register complaints against members of the security services.
BY VENERANDA LANGA
Defence minister Oppah Muchinguri said this last week in the National Assembly while responding to Mufakose MP Susan Matsunga (MDC Alliance), who wanted to know when the Bill would be crafted to provide for the independent complaints mechanism, as prescribed under section 210 of the Constitution.
The section states that: "An Act of Parliament must provide an effective and independent mechanism for receiving and investigating complaints from members of the public about misconduct on the part of members of the security services and for remedying any harm caused by such misconduct."
Said Muchinguri: "This is a matter of great significance to the security agencies, and to this end, our legal officers are working on the principles of the Bill, and a draft Bill for the consideration of the Cabinet committee on legislation."
Two years ago, legal think-tank Veritas launched a Constitutional Court (ConCourt) application (Chironga versus the Minister of Justice and others CCZ42/2015) to force government to implement section 210 of the Constitution.
The ConCourt is yet to deliver judgment on the issue.
"The police and the defence forces are the coercive arms of the State which the government employs to enforce obedience to the law and the maintenance of public order.
"In the interests of the public, and to protect their own reputation, it is important for these complaints to be investigated fully and impartially by an independent body," Veritas argued.