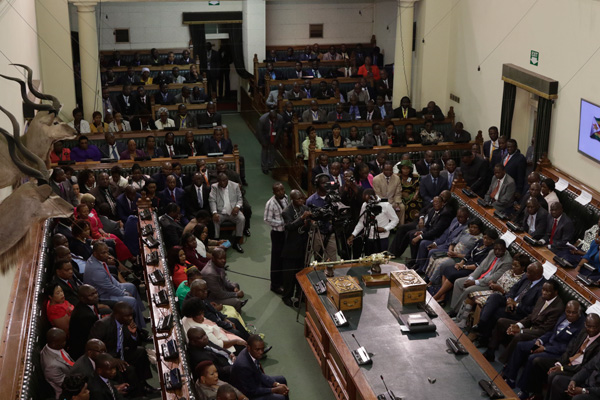 Zimbabwe's policymakers need to consult industry and the wider public before implementing key policies to get the buy-in on implementation.
BY KUDZAI MUCHENJEKWA/TAFADZWA MUTACHA
Speaking during the AMH Conversations yesterday, economist Gift Mugano said making such consultations will inspire public confidence.
Mugano said Finance minister Mthuli Ncube should have consulted stakeholders on the Transitional Stabilisation Programme (TSP) and secure consensus which would have helped the programme get off the ground smoothly.
"As policymakers, they need to be very careful because we can't reverse what has been done. The TSP to me is a blueprint. Let me admit that it is a good paper, but it's owned by the minister of Finance. He did it on his own. I do not think there was proper consultation. When there is a consultation, you will feel it," he said.
Mugano said the lack of consultation has driven the nation into an economic logjam as the "country needs to build a social contract".
Another economist, Eddie Cross concurred, saying he had advised Ncube to conduct consultation meetings before tackling the country's economic challenges.
He said the economy was not as bad as it was in 2008, and there was a window of opportunity to sort out the mess if he struck the right chords.
"Before Ncube came, I told him don't say anything until you have consulted for weeks, just listen to the people, because you have a lot to learn and the problems you are inheriting are deep," he said.
"There has been poor communication and consultations. The first time some of us saw the TSP was when it was put in our hands, and we had not even heard about this thing. Certainly, the private sector was not consulted."
The TSP aims to guide economic policies and reforms from October 2018 to December 2020 and to implement President Emmerson Mnangagwa's Vision 2030, which seeks transform Zimbabwe into a middle-income country in 12 years.
AMH are the publishers of NewsDay, The Standard and the Zimbabwe Independent.