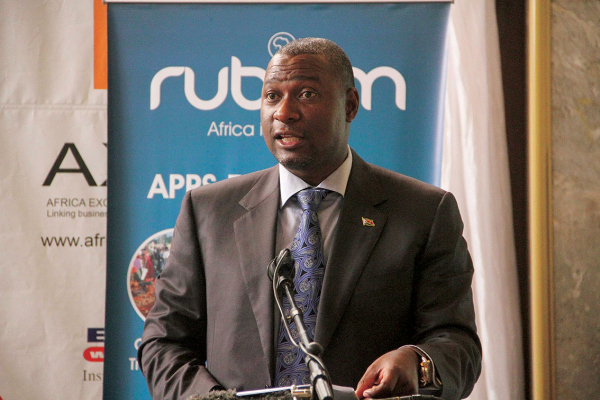 FORMER Information Communication and Technology minister Supa Mandiwanzira, who is accused of criminal abuse of office after he allegedly engaged South African firm Megawatt Company to provide services to NetOne without going to tender, is set to stand trial on December 10 and 11.
BY DESMOND CHINGARANDE
This emerged in court yesterday when Mandiwanzira, who is represented by Brian Hungwe, appeared before magistrate Rumbidzai Mugwagwa.
The State has lined up several witnesses, who include Postal and Telecommunications Regulatory Authority of Zimbabwe (Potraz) board chair Ozias Bvute, ICT ministry secretary Sam Kundishona, NetOne former chief executive officer Reward Kangai, current NetOne CEO Brian Mutandiro and former NetOne board chair Alex Marufu.
Allegations are that on June 26, 2013, Kangai and a Chinese company, Huawei Technologies, entered into a contract for the supply of network expansion and modernisation equipment to the tune of $218 954 843.
After signing the contract, NetOne secured a loan from China EximBank through the Finance ministry then represented by Patrick Chinamasa.
It is alleged that on January 19, 2015, Megawatt wrote to Mandiwanzira introducing themselves and they sought a meeting with him and he subsequently personally agreed to engage them purportedly on a pro bono basis.
Megawatt is owned by Lui Xiadong, who also jointly owns a business property with Mandiwanzira's company, Blue Nightingale, in Johannesburg.
It is alleged Mandiwanzira engaged Megawatt without going to tender and the latter subsequently carried out the work without a contract.
The State alleges Mandiwanzira then convened a meeting and directed Marufu and Kangai to pay $4 million to Megawatt.
However, NetOne declined to pay the said amount since there was no contract. The State alleges Mandiwanzira acted contrary to his duties as a public officer.
It is also alleged Mandiwanzira was appointed the minister in 2014 and was entitled to bring his own personal assistant and a driver. In March 2015, Mandiwanzira brought Tawanda Chinembiri, who was employed at AB Communications as head of finance and business development, as his personal assistant.
It is alleged on February 3, 2016, Mandiwanzira appointed Chinembiri to be the ministry's representative to sit on both Potraz and Universal Services Fund board meetings. Chinembiri allegedly went on to receive $35 000 in board allowances.