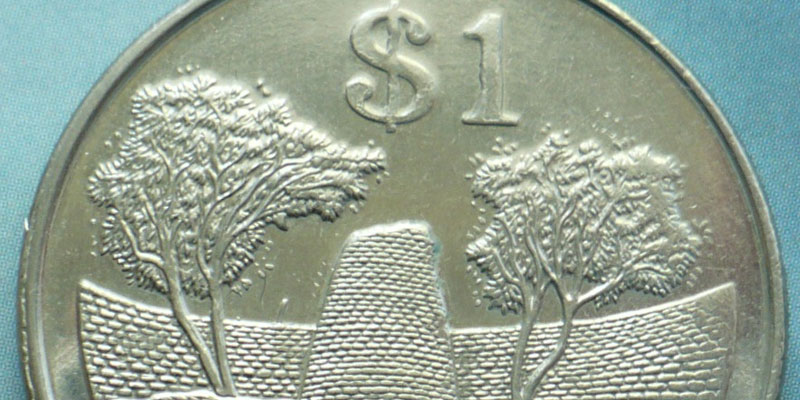 One hundred trillion Zimbabwe dollars, circulated for a few months before the Zimbabwe dollar was officially abandoned as the country's legal currency in 2009, is the largest denomination ever issued in an African country.
KAMUPUTA  CECILIA
These were signs of an economy spiraling down and unprecedented levels of hyper inflation in the history of Zimbabwe.
'Black Friday'
Zimbabwe's economic crisis is often traced back to 14 November 1997, a day remembered as "Black Friday", when the Zimbabwe dollar lost 71,5% of its value against the United States dollar.
The Z$50 000 plus monthly pensions of $2 000 each to the more than 50 000 war vets pay-outs to war veterans were not budgeted for and the economy responded negatively.
"The stock market subsequently crashed, wiping away 46% from the value of shares as investors scrambled out of the Zimbabwe dollar. Debates are inconclusive on the real cause of Black Friday."  Click here for more  on the story ZimInd.
Inflation rates from 1980 to 2000.
Infographics by Kamuputa Cecilia.
The weakening of the economy coincided with drought in a country heavily dependent on agriculture for GDP and the land re-allocation of 2000 and 2001 depressed commercial farming output.
In June, 2007, price controls were introduced to curb hyper-inflation and this led to panic selling and buying.
In 2008, the inflation exceeded 230 million percent, totally eroding the purchasing power of the the local currency.
In January of 2009, the government of Zimbabwe allowed the use of foreign currency in response to an economic decline and by April of the same year, the Zimbabwe dollar was suspended indefinitely.
Currencies like the South African Rand, the United States Dollar,the British Pound and the Botswana Pula were adopted.
Time-line of Zimbabwe Finance Ministers (1980-2014)
The Zimbabwe Dollar
On 18 April 1980, the Republic of Zimbabwe was born from the former British colony of Southern Rhodesia with the Zimbabwe Dollar (at that time more valuable than the US dollar) replacing the Rhodesian Dollar at par value.
The initial ISO 4217 code was ZWD.
In October 1990, the Zimbabwe government, succumbing to Western donor pressure, implemented a five-year Economic Structural Adjustment Programme (ESAP) to address the economic crisis afflicting the country.
In early 1991, the government then announced the Framework for Economic Reform (1991-95),setting out a time frame for reducing support to parastatals.
From 1991 then, the Zimbabwean dollar started getting devalued repeatedly. Inflation and the devaluation of the Zimbabwean dollar led to the printing of of new notes, replacing the old ones.
Zimbabwe's old currency
1980- 1994
1994-1997
Coins