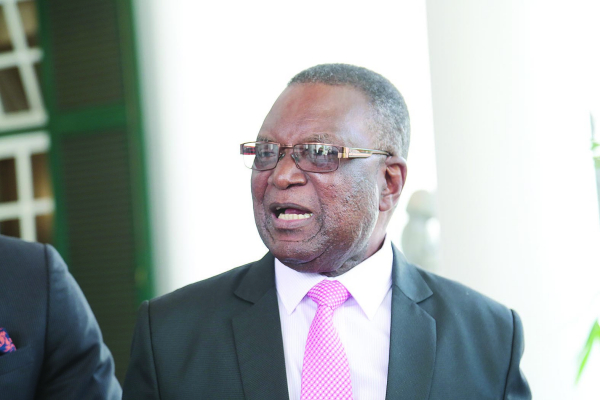 Transport minister Joram Gumbo has applauded Bulawayo for effectively utilising the Zimbabwe National Road Authority (Zinara) allocation in 2017 under the emergency road rehabilitation programme (ERRP) funds disbursed last year.
BY MTHANDAZO NYONI
Three provinces in the southern part of the country received $20,1 million from Zinara in 2017.
Addressing road authorities in Bulawayo recently, Gumbo said three provinces — Bulawayo, Matabeleland South and North —received $20,1 million for road rehabilitation.
Bulawayo received $6,1 million, Matabeleland South $7,3m and Matabeleland North got $6,7m.
Gumbo commended Bulawayo for effectively utilising the funds.
"We are proud, I don't mince my words, I have no favouritism. I know that Bulawayo is run by a party which is totally opposed to me, but I give credit where it is due. Bulawayo City Council makes us proud and that is the spirit that we must have," Gumbo said.
"They do very well among all our urban councils. Harare got $14 million, but go to Harare and see what is there. They (BCC) got $6,1 million, but look at what Bulawayo has done with the money. Let's make use of the little that we have and still cry for more," he said.
Under the programme, Bulawayo completed projects such as Luveve Road overlay (2,6km), Nketa Drive overlay (1,3km), Masiyephambili reseal (14,4km), Hyde Park Road overlay (2,4km), Esigodini Road reseal (3,6km), Hillside road reseal (5,9km), Mqamlazwe Road reseal (4,5km), Khami Road reseal (3,6km) and Jungle Road reconstruction (2,7km).
Gumbo, however, chastised Matabeleland South and North provinces for failing to grade most of their roads despite getting the money.
This year Zinara has budgeted $232 million for road maintenance and rehabilitation projects.