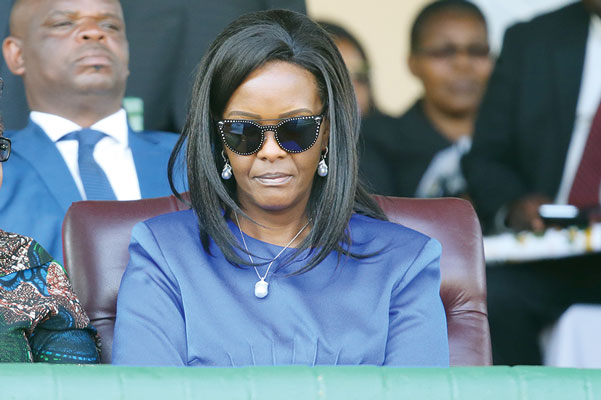 PRESIDENT Emmerson Mnangagwa has no ill feelings against his former boss Robert Mugabe or his wife Grace, even though they subjected him to immense public humiliation during the presidential youth interface rallies.
BY BLESSED MHLANGA
Mnangagwa, responding to a question at a dialogue for youth in shaping Zimbabwe's economic future, said the accusations and venom which he endured during the rallies were not a reflection of who he is as person and, therefore, did not worry him. "I really thought that those who were making allegations against me and my colleagues, there were ignorant of who I was and who (George) Charamba was. They had a perception created outside our actual persons. If a person misunderstands you, pity him, you don't get worried," he said.
The President, who was on a charm offensive, joked about the interface rallies, saying because the 10th rally had not been held, he was now finishing what Mugabe had started.
"The presidential youth interface rallies must have been 10, but we did nine, this one is the 10th, I realise that this 10th one will be different from the other nine. We began in Mashonaland East and as we went on it became scary, they became slightly troublesome and as we went on it became very worrying," he said.
On his relationship with Mugabe, Mnangagwa said he has great respect for his former boss and regarded him as a father, a founding father for Zimbabwe and luminary.
"I am where I am today because for 54 years, he has been holding my hand, but time comes when events can influence, because I believe age, he was surrounded by what others described as criminals. I don't believe that some of the actions he did were his because of age," Mnangagwa said.
He said because of the abuse on Mugabe by those who surrounded him at the time, he had not ill feelings against his former boss and still communicated with him.
Mnangagwa said his administration was willing to dialogue with the youth and ensure that government is responsive to their needs.