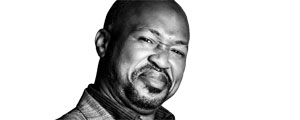 CHRISTMAS Day is a day set aside by the Christian community to celebrate the birth of Jesus Christ on December 25, usually marked by gift giving, family and social gatherings and also church services.
By Tinashe Sibanda
The day also features the display of colourful decorations including Christmas trees, lights and garlands — in addition several mythological figures known as Saint Nicholas, Father Christmas and Santa Claus,will be bringing gifts to children during the festive season.
According to an old superstition, "The child born on Christmas Day will have a special fortune." Below, some of the popular personalities in the arts fraternity in Zimbabwe reveal to us how they are going to spend the festive season:
Carl Joshua Ncube (Award winning comedian)
I will be preparing Christmas lunch for some friends, enjoying food in their company, and exchanging notes on the year we have just had. This will of course be a new tradition my wife and I are starting in our house.
Samantha Dika (Former Miss Tourism Harare/Miss Earth Zimbabwe 2013)
I have a new and amazing Family in Christ, so I will be attending a church service at 10am, after which we will have lunch together.
No other religion celebrates their Saviour or Prophet's birth, so Christmas is a special time for Christians (regardless of the religious debates that surround the actual date — it's a great time for churches to meet, reflect on the birth and celebrate it together).
After church activities, I will be spending the day and remaining holidays with family, including my grandmother in Mbare.
After having had such a hectic year, I'm going to spend this holiday with those very close to me, resting.
The whole family from across the country will be with us, celebrating the success of our little brave son, Madalisto's heart surgery. Just before New Year, I have a performance so I am taking it easy.
Soneni Gwizi (Radio personality)
I will use this time to reflect on my life, what I have done and how best I can improve where I did not give my best.
December is a time of giving and loving and appreciating the best gift ever given to mankind that is Jesus Christ.
I will also spend time with my family and attend festive events as a family.
Mbizo Chirasha (International Poet and Writer)
I will be writing my fourth poetry anthology. I'm really poetic hyperbole. New Year's time I will visit my mother in Zvishavane, Midlands Province.
Oliver Keith (Model)
This Christmas is going to be one of the most exciting ones, because for the first time I'm spending it at a charity event in Soweto.
My modelling agency is doing voluntary work for an orphanage called Cotlands, so we will spend Christmas time with kids there, and some of South Africa's celebrities like Luthuli Dlamini who plays Phenyo on Generations amongst others.
New Year's Eve I will be with my family in Zimbabwe in Charlet. My folks and I will hang out and eat lots of food like we have six stomachs.
Sibo Bero (Face of Zimbabwe 2012)
I am not doing anything special on Christmas. I am just going to try making sure I give the gift of appreciation to anyone who has meant something to me in this year, by calling or sending messages, but they should know I am grateful.