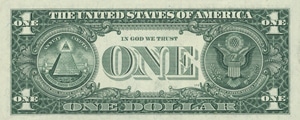 TOKYO/SYDNEY — The dollar got some relief against the yen yesterday from news President Barack Obama has tapped dovish Federal Reserve vice-chairwoman Janet Yellen to head the United States central bank, though the US budget impasse kept the greenback near an eight-month trough against a basket of currencies.
Reuters
Obama was due to announce his selection of Yellen later yesterday. If confirmed by the US Senate, Yellen would replace Ben Bernanke, whose second four-year term ends on January 31.
Against the safe-haven yen, the dollar rose about 0,5% on the day to 97,38 yen, moving away from a two-month low of 96,55 touched on Tuesday, and from yesterday's session low of 96,83 yen. The dollar broke below its 200-day moving average against the yen for the first time since November on Tuesday, but the break was not sustained.
The euro was slightly lower at $1 3563.
"It might be counterintuitive that the dollar rose on news that a dove is likely to be the next head of the Fed, but the news itself removed some of the uncertainty, and therefore contributed to risk-on sentiment," said Ayako Sera, market economist at Sumitomo Mitsui Trust Bank in Tokyo.
The dollar index erased early losses thanks to the weaker yen, and was up about 0,1% at 80 128. But it did not stray far from a 79 627 trough hit last Thursday, a low not seen since early February. Strategists and market participants were sceptical that the risk-on mood would last long, in light of the continued standoff in Washington.
"I wouldn't expect this rally in risk to be too sustainable given much bigger issues at play including the US government shutdown. The October 17 initial deadline looms large as well," said Sue Trinh, senior currency strategist at RBC in Hong Kong.
Concerns are rising that a resolution will not be reached before that deadline when Congress must decide whether to raise the government's borrowing limit, or the US faces an historic debt default.
The uncertainty is likely to leave investors reluctant to take on big positions, and keep major currencies in tight ranges.
"It seems increasingly likely that the impasse in Washington is going to persist up to or even beyond the October 17 soft deadline for raising the debt ceiling, implying near-term risks to the downside for the USD," analysts at BNP Paribas wrote in a client note.
"We think USD/JPY is particularly vulnerable in light of stretched short yen positioning and the yen's structural tendency to perform well in periods of elevated risk aversion and market stress," they said.
On the other hand, Brown Brothers Harriman strategists told clients "We think risk-reward pays to be long the greenback, with stops below 96,50 yen."
Still, while there is no sense of panic in financial markets yet, signs of unease have started to emerge, such as investors' waning appetite for US Treasury bills.