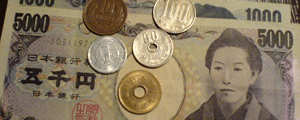 BEIJING —China's annual consumer inflation rate rose to a seven-month high of 3,1% in September as poor weather drove up food prices, limiting the scope for the central bank to maneouvre to support the economy even as exports showed a surprise decline.
Reuters
But few analysts expect a further sharp rise in inflation or policy tightening in coming months as the world's second-largest economy still faces a weak global environment and Beijing tries to tap the brake on credit-fuelled investment.
The inflation rate was higher than a median forecast of 2,9% in a Reuters poll and August's 2,6%, but was still below the official target of 3,5% for 2013.
"We expect CPI (consumer price index) inflation to rise further in Q4 and see rising risks that it may rise above 3,5% for some months in 2014," said Zhiwei Zhang, China economist at Nomura in Hong Kong. "The rise of CPI inflation leaves little room for policy easing as the benchmark deposit rate is only 3%."
Upbeat September credit data released later yesterday signalled that the central bank may have already eased up its control on bank lending following a liquidity crunch in June, which analysts warn could fan property bubbles and long-term inflation risks.
Month-on-month, consumer prices rose 0,8%, the National Bureau of Statistics said, bigger than a rise of 0,5% expected by economists. Food prices gained 1,5% in September from August due to droughts and floods in some areas, pushing up the CPI by 0,51 percentage points, Yu Qiumei, a senior statistician at the bureau, said in a statement. In annual terms, food prices jumped 6.1 percent.
"September CPI inflation gained more momentum on seasonal factors and a low base effect from last year," said Li Huiyong, an economist at Shenyin & Wanguo Securities in Shanghai.
"But we think the inflation situation is still under well control and will not be a concern this year, especially when the economy is struggling with over-capacity problems."
China's exports dropped 0,3% in September from a year earlier, against expectations of a 6% rise, data showed on Saturday, a disappointing break to a recent run of indicators that had signaled the economy may be regaining momentum.
The decline in exports also raised questions about the strength of the global economic recovery, though solid import data for the same month helped offset some concerns.
Factory-gate deflation eased further in September, although in annual terms prices still recorded a 19th consecutive fall, highlighting the pressures facing Chinese companies.
Producer prices fell 1,3% from a year earlier, a smaller fall than the 1,4% expected by the market and the 1,6% drop in August.
However, there was some relief to manufacturers struggling to cope with profit-eating price declines, as producer prices rose 0,2% from August.
After slowing in nine of the past 10 quarters, the economy looks to have stabilised since mid-year after Beijing acted to head off a sharper downturn with increased spending on public housing construction, railways and tax cuts for smaller firms.
Chinese banks made 787 billion yuan ($128,6 billion) worth of new yuan loans in September, higher than a forecast of 650 billion yuan and more than the previous month's 711,3 billion yuan.
Total social financing (TSF), a broad measure of liquidity in the economy, was at 1,4 trillion yuan in September versus August's 1,57 trillion yuan — which nearly doubled from July's level.
"The September new yuan loan figures were much higher than market expectations, indicating that the central bank has kept liquidity conditions relatively loose to bolster the economic recovery," said Li at Shenyin & Wanguo.
Beijing wants to keep the economy on an even keel in the run-up to a top-level government meeting on economic reforms in November, analysts said.
Annual economic growth is forecast to have accelerated to 7,8% in the third quarter from 7,5% in the second quarter, but the recovery could fizzle towards the year-end, a Reuters poll showed.
Third-quarter GDP growth data, along with industrial output, fixed-asset investment and retail sales, is due on Friday.
Beijing has a growth target of 7,5% for 2013, which would be the weakest rate in more than 20 years, and has repeatedly said it would accept slower growth as it tries to wean the economy off dependence on investment and exports in favor of domestic consumption.