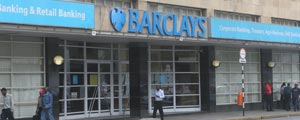 Federal regulators are probing whether several big banks deliberately mispriced mortgage bonds in the years following the financial crisis, the Wall Street Journal reported, citing people close to the inquiry.
Reuters
The new investigation is a potential blow to the banks as they have already paid billions of dollars in penalties and fines to various federal agencies following scrutiny of their conduct leading up to and during the market panic of 2008.
Banks continued to hold billions of dollars in hard-to-price assets on their books even in the aftermath of the credit crisis. Regulators are now seeking information about whether banks made "significant misrepresentations" about some of those assets to make deals, the Journal said.
The probe focuses on whether traders bought or sold residential mortgage-backed securities at artificially depressed or inflated values from around 2009 through 2011, the paper said.
The other parties in such deals would typically be rival banks, hedge funds and other large investment firms, according to the paper. The banks being probed include Barclays Plc, Citigroup Inc, Deutsche Bank, Goldman Sachs Group Inc, JPMorgan Chase, Morgan Stanley, Royal Bank of Scotland Group and UBS AG.
The investigation, which began less than a year ago, is still at an early stage and may not lead to enforcement action. Subpoenas have been sent to several firms to gather information, according to the newspaper.
The probe is being conducted by the Securities and Exchange (SEC) and the special inspector general for the Troubled Asset Relief Programme (Sigtarp).
Spokesmen for the SEC, Sigtarp and JPMorgan declined to comment to the newspaper.
RBS spokeswoman Mary Taylor declined to comment to Reuters on the Journal report.
None of the other parties could immediately be reached for comment by Reuters outside of regular US business hours.