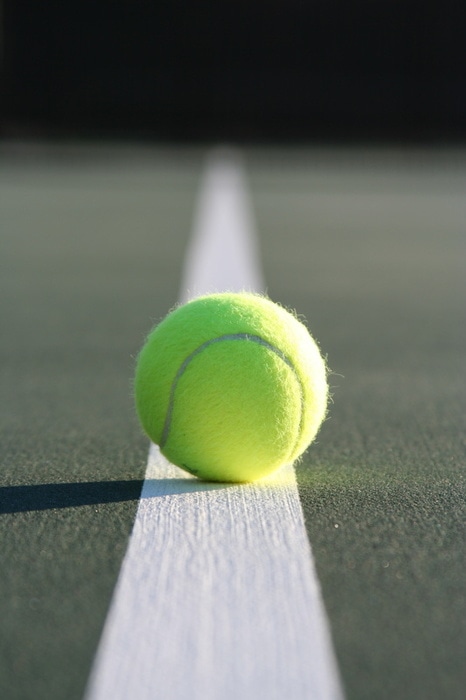 TENNIS Zimbabwe (TZ) yesterday made an appeal for government support in its bid to steer the game back to the glory days of the Davis Cup.
BY DANIEL NHAKANISO
Speaking during a tour of the TZ offices by Sports minister Makhosini Hlongwane yesterday, the association's president, Regis Bhunu said they had not received any support from the government for the past 10 years.
"It's been a very long time since we had funding from government," he said.
"I think it's now more than 10 years. When we have our junior players travelling for regional and international tournaments to represent the country, in most cases, it's the parents who do everything from the training, buy clothing, equipment and pay coaches.
"So instead of parents celebrating that their children have been selected to represent Zimbabwe, they also have to worry that they will need to find the money. We also hope the ministry will encourage corporates to support us when we host local tournaments, this year we were fortunate to have NetOne and Old Mutual, who came on board."
After a number of years in the doldrums, local tennis has been on a revival path, with the Davis Cup team's promotion to the Euro/Africa Zone Group II last year and the increase in the number of ITF tournaments being held in the country, being the highlights.
However, lack of funding continues to be a major challenge, with the country's highest-ranked player, Takanyi Garanganga struggling to realise his full potential due to lack of adequate financial backing.
Hlongwane, who was accompanied on the familiarisation tour by officials from the Sports and Recreation Commission, led by its director-general, Charles Nhemachena, said his ministry would explore ways to support local tennis.
"The Davis Cup model simplifies this for us, as government in terms of how we can intervene and look into a funding model. We will sit down and think about the issue of the Davis Cup," he said. "We will not promise you funding ourselves, but as government we appreciate we have a role to play and we are still deliberating over what that role will be."
Hlongwane said the ministry was ready to facilitate TZ move from their current offices to better facilities at the National Sports Stadium.