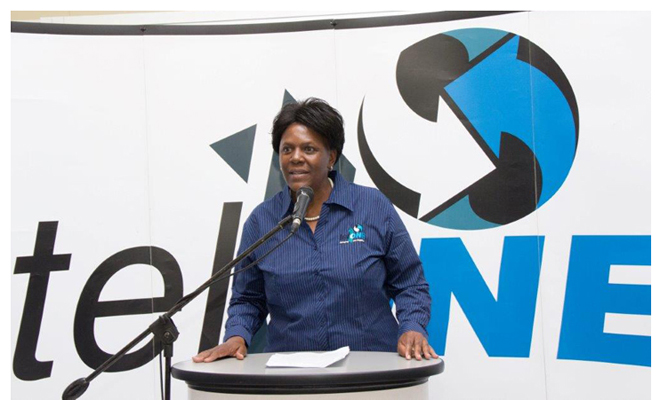 Government's proposal to take over TelOne's $322 million legacy debt is expected to be presented in Cabinet as it moves to clean the balance sheet of the State-owned telecommunications company.
BY TATIRA ZWINOIRA
The legacy loans were inherited after the unbundling of the then Postal and Telecommunications Corporation (PTC) into TelOne, NetOne and Zimpost.
Speaking to journalists after TelOne's maiden annual general meeting yesterday, ICT and Courier Services minister Supa Mandiwanzira said it was important to warehouse TelOne's debt. But he said the move must not be "a repeat scenario".
"It is particularly important and we have been pushing for this, but what is important is to give sufficient evidence that it is not going to be a repeat scenario. We do not want to create a situation where government take over the debt then after five years and because of poor performance, another debt has to be taken over," Mandiwanzira said.
"There has to be sufficient safeguards to ensure that TelOne is going to be successful and profitable and that there is not going to be recourse to Treasury again. I think that this is the position of the Ministry of Finance that they give that satisfaction to all stakeholders."
If the plan is approved, it will free TelOne's balance sheet making it attractive to lenders and prospective investors.
The company has been undertaking serious transformation and released its interim results, the first time it has done so.
Yesterday's annual general meeting, which is mandatory under the Companies Act, saw shareholders getting financial updates on the company.
TelOne board chairman Charles Shamu said the company "would like the shareholder [government] to find some means of warehousing this [the debt], but obviously the shareholder will take the decision further".
"This is going to be discussed at Cabinet level then they will come back to us," Shamu said. "What we want to do is our balance sheet which has got this dent of the legacy loan. If it is removed, it means our balance sheet is clean and we are able to do things on the basis that we are already making a profit."
In its trading update for the period ending August 31 2015, TelOne made $94,8 million in revenue down by 10% from the comparable period last year of $104,8 million.
Gross profit margin was up by 4% coming at 77% from 73% over the same period in 2014.
Total debtors were $266 million consisting of corporates ($88,6 million), households ($80,1 million), government ($46,8 million), parastatals ($41,5 million) and others at ($9,6 million).