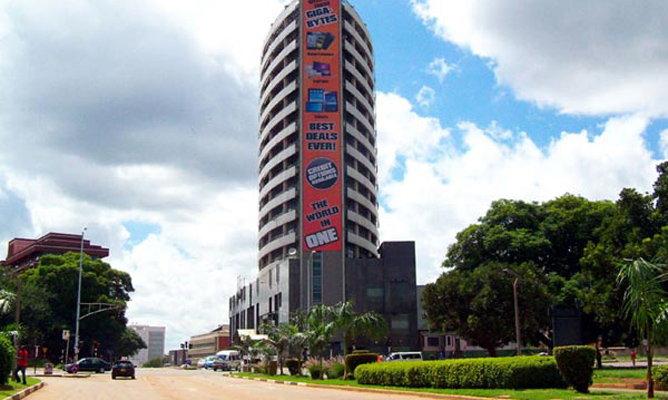 MOBILE telecommunications company NetOne plans to create its own local applications to earn additional revenue for their business following a surge in their data traffic to two terabytes a day.
BY TATIRA ZWINOIRA
Speaking to NewsDay at a NetOne business strategic meeting on Wednesday in Harare, the company's managing director, Reward Kangai said the growing upsurge in data consumption had come as a result of subscribers using apps.
"At the moment we would obviously want to come up with locally-generated applications, which, when they are being used, will see money circulating within Zimbabwe and it would also contribute to the fiscus," he said. The surge in data comes from the use of apps such as WhatsApp, Facebook, and Viber, as consumers seek cheaper ways to communicate.
The uptick in NetOne's data usage was over a six-month period from 300 gigabytes to the current two terabytes a day.
Dependency on apps has led to stagnant revenue streams for NetOne, as its main source of income, voice calls, fell to 23 million minutes a day from an average of 25 million.
"If you look at data, six months back our data traffic was about 300 gigabytes. People downloading using our network now it is over two terabytes, so you can see the jump," Kangai said, adding that there was no corresponding increase in revenue, as people are now able to make voice calls for "free".
NetOne is developing 4G network base stations that use a 700-megahertz (MHz) spectrum band, an important spectrum available for both commercial wireless and public safety communications.
The band consists of 108MHz of spectrum running from 698-806MHz and was freed up as a result of the digital television transition and will allow better connectivity.
The cost of obtaining that spectrum to NetOne was $200 million.
Kangai said the spectrum became available after the International Telecommunication Union gave the nod for the spectrum to be used for 4G networks.
He said they were waiting for disbursement of the remaining $100 million from the $280 million loan from the Chinese EximBank to improve the 4G network base stations.