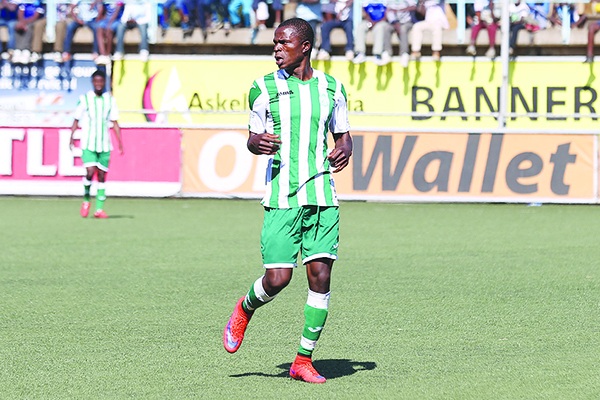 Newly-crowned Castle Lager Premier Soccer League champions Chicken Inn have already identified prime targets to help bolster their squad ahead of their participation in the Caf Champions League next year.
BY FORTUNE MBELE
The GameCocks will launch an audacious bid to lure Caps United defender and Soccer Star of the Year finalist, Steven Makatuka. Triangle's Hillary Bakacheza, who will also appear on next year's soccer stars calendar, is also on Chicken Inn's wish list. Also on the GameCocks' radar are Highlanders veteran striker, Obadiah Tarumbwa and midfielder, Welcome Ndiweni, who quit Bosso in July to join Zifa Southern Region Division One champions, Bulawayo City.
Chicken Inn have until the end of the month to seal deals with these players to meet the December 31 registration deadline.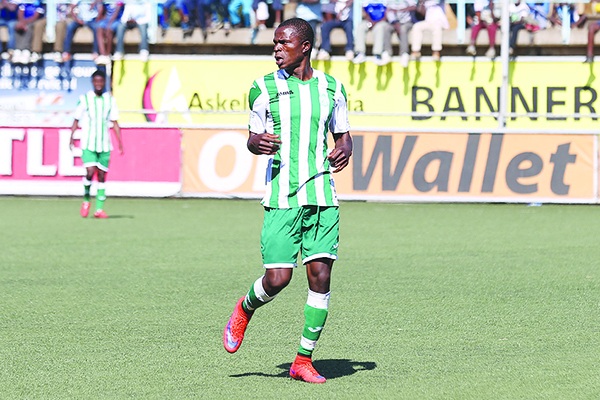 A source at the club yesterday said they had made some progress in their bid to sign Bakacheza, who is expected to travel to Bulawayo today.
"We are beefing up the squad for the Champions League and we are targeting four players before the deadline for player registration. Bakacheza is likely to travel to Bulawayo tomorrow (today) to finalise with Chicken Inn," the source said.
Bakacheza (25) scored eight goals, leading the Lowveld side to a fourth-place finish on the log table.
Makatuka, who turns 27 in two weeks' time, was a pillar in the Green Machine defence this year, while Tarumbwa combined well with the league's top goal scorer Knox Mutizwa at Highlanders.
Tarumbwa was on loan from Bantu Rovers, who failed to gain promotion into the top-flight, so Chicken Inn will be looking to swoop in before another deal with Bosso materialises.
Without mentioning names, Chicken Inn head coach Joey Antipas yesterday said he would have to add new faces to his squad.
"I have to get a couple of new faces if we are to stand the heat in the Champions League. I will have to improve in all areas," he said.
Antipas, not new to the Africa safari, having ventured into the continental football jamboree with Motor Action in 2011, losing 4-2 in a penalty shootout to Asec Mimosa of Ivory Coast at Rufaro Stadium, said it came as a relief that the Chicken Inn management had decided to take part in the Champions League.
"It's great news, but it comes with its challenges and it means we would not rest in the off-season.
"Any team would want to take part in the Champions League. It is good for us, it is good for the players to test themselves against the big opposition in Africa," he said.
According to the Caf Champions League regulations, players should be registered for the tournament by December 31 after which registration done between January 1 and 15 next year will attract a fine of $250 per player.