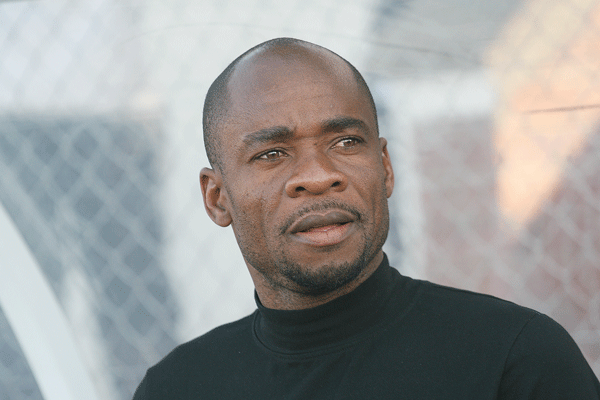 Castle Lager Premier Soccer League teams have blasted the use of Hartsfield Grounds for top-flight matches, arguing the facility lacks the basic standards.
BY NUNURAI JENA
How Mine coach Kelvin Kaindu fired shots following his side's loss to Chicken Inn at the venue on Saturday.
He said the situation reminded him of years back when he started playing football, changing under trees.
"The organisers of today's (Saturday) games could do something better. I was taken back to the time I started playing football, with teams using the bus as the changing room, while players relieved themselves under a tree," Kaindu said.
"Today, we didn't have changing rooms and we ended up using an outside alternative."
He said one option to avoid such a scenario would be to schedule some of the matches on Fridays.
"Surely, we cannot be changing in the team bus, the PSL can do better," Kaindu said.
Due to the unavailability of Barbourfields and Luveve stadiums, which are being prepared to host the Cosafa Women's Championships, the top-flight league had to move the matches to Hartsfield Grounds.
Bulawayo City played ZPC Kariba, while Chicken Inn faced How Mine on Saturday before the Sunday match featuring Highlanders and Chapungu.
Chapungu coach Tendai Chikuni was furious that four of his players picked injuries due to the bad surface.
Chikuni said his team preferred to use the team bus as a dressing room since the facilities at the stadium were filthy.
"You can see it for yourself that the ground is not even fit for high school football," he said.
"My players picked unnecessary injuries that may affect us in the next game. Besides, the dressing rooms are dirty that we ended up using our team bus."
Highlanders chief executive officer Nhlanhla Dube said while he understood the dilemma facing the authorities over the unavailability of other stadiums, he felt Hartsfield was not a good choice to host top-flight matches.
"The PSL was in a tight situation following the unavailability of others grounds, but all the same, they should have considered other issues like security, which is important," he said.
"There were objects that could have been used to cause harm to the players, referees and even the fans themselves." PSL public relations officer Kudzai Bare said they used the stadium after Zifa gave the greenlight .