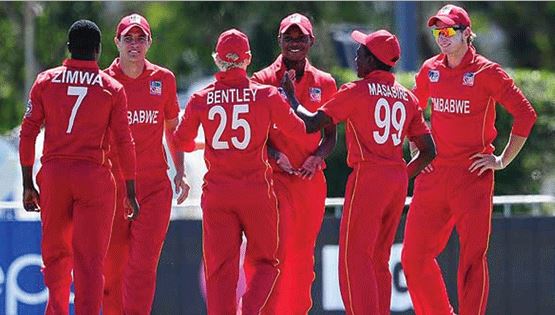 THE Zimbabwe national cricket team regroups in Harare tomorrow to begin preparations for the tri-series in Bangladesh against the hosts and Sri Lanka starting on January 15.
by KEVIN MAPASURE
Smarting from a huge defeat in the only Test played against South Africa starting on Boxing Day, Zimbabwe will look to put that experience behind them as they seek better fortunes in the sub-continent.
There will be a lot of cricket for Zimbabwe in the next three months, as they will tour Dubai for series against Afghanistan in Sharjah before they engage in the 2019 Cricket World Cup qualifiers that will be hosted in Bulawayo and Harare.
In Bangladesh, they will play four matches in a round robin stage and will have another game if they qualify for the final, which will be played on January 27.
Zimbabwe will play a warm up match against Bangladesh X1 on January 13 before they take on the hosts in the opening match two days later.
On January 17, Zimbabwe clash with Sri Lanka against whom they claimed a series win last year in the sub-continent.
That experience will give Zimbabwe the confidence that they can go out there and come out with success having struggled while playing there over the years.
Zimbabwe will return to Asia an improved and strengthened side following the return of former captain Brendan Taylor (pictured) and seamer, Kyle Jarvis.
The series will be important for Zimbabwe, who will be building towards the World Cup qualifiers where they could face among others West Indies, Afghanistan and Ireland depending on the draw.
Zimbabwe last toured Bangladesh in January last year where the two nations drew two-all in a four-match T-20 series.
Before that Bangladesh beat Zimbabwe 3-0 in an One-Day International series before they drew 1-all in the T-20 series in November 2015.
Zimbabwe will be looking to improve their ODI record there and they will carry the confidence that they can do better this time around with the ammunition that they have.