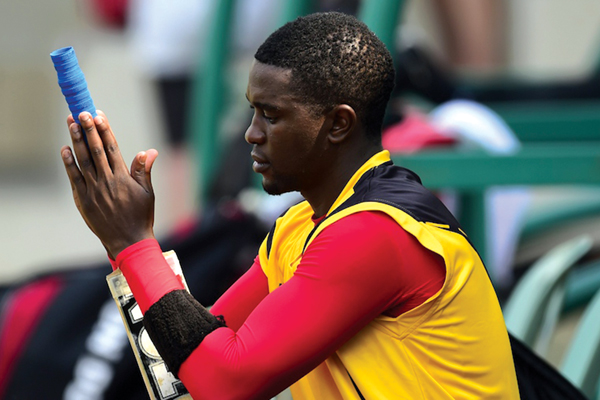 National team cricketer, Elton Chigumbura has been taken to the High Court by a local property firm, Best Results Management Enterprise (Pvt) Ltd, which is seeking an order to compel him to settle an $18 000 rental arrears bill and to also pay the costs of the litigation.
BY CHARLES LAITON
According to the court papers, the hard-hitting all-rounder has not been paying rentals for the company's property being Bay 1, stand number 17001, Sande Crescent, Graniteside in Harare. Chigumbura is yet to enter appearance to defend.
Through its lawyers, Ruth Zimvumi Legal Practitioners, the firm said the former national cricket team captain failed to abide by the parties' memorandum of lease agreement signed on October 1, 2016.
"On or about 1 October 2016, the parties executed a memorandum of lease agreement in respect of Bay 1, 17001 Sande Crescent, Graniteside, Harare. The rental payable was in the sum of $1 800 per month. Defendant (Chigumbura) only paid his rentals once," the firm said in its declaration.
"The arrear rentals to date amount to the sum of $18 000 and despite numerous demands, defendant has refused, failed and or neglected to pay the money. Wherefore, the plaintiff (Best Results Management Enterprise (Pvt) Ltd prays for payment of the sum of $18 0000, collection commission in terms of the Law Society tariff and cost of suit on a legal practitioner and client scale."
The matter is pending.