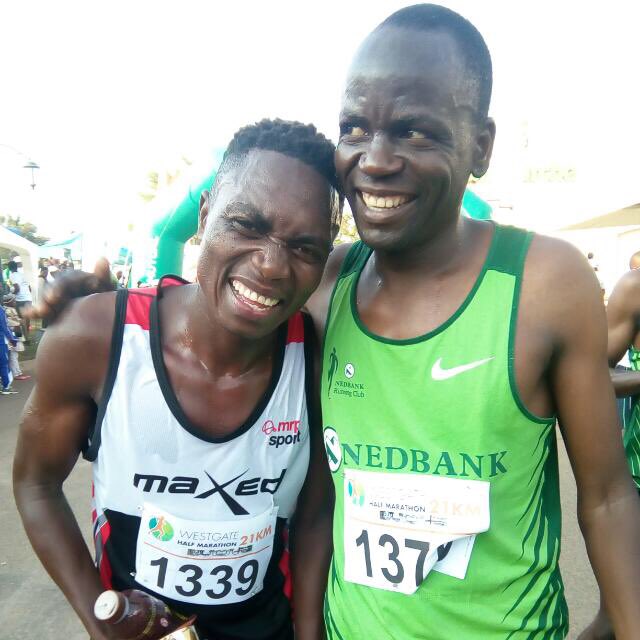 PROMISING Zimbabwean long distance runner Canisious Nyamutsita will be hoping to carry his fine run of form on the local circuit on to the international stage when he takes part in the biggest race of his career at the Copenhagen Half Marathon in Denmark on Sunday.
BY DANIEL NHAKANISO
The 27-year-old Nyanga-born athlete has been in brilliant form on the local circuit, winning almost all the country's major road races over the last two years, including the recent Old Mutual Westgate Half Marathon.
Nyamutsita is set to rub shoulders with some of the world's finest runners over the distance including Kenyan born Bahraini Abraham Cheroben, who will be seeking to defend his title, having won last year in a world-leading 58:40.
Other top runners in the field include Berlin Half Marathon champion Kenyan Erick Kiptanui, who has announced that he will be attacking the world record in Copenhagen.
Nyamutsita will be joined by his teammate at the Chitungwiza-based Mr Pace Athletics Club Bertha Chikanga, who will line up in the women's race of the International Association of Athletics Federations (IAAF) Gold Label.
The pair, who are both coached by former IAU 50km World Champion Collin Makaza, received a major boost ahead of the international race after the organisers of the JM Busha 54 Races pledged their support.
"The JM Busha 54 Races is proud to be associated with the young champions-Bertha and Canisious. Their zeal, discipline, tenacity, hard work and ensuing progression has inspired 54 RACES to support the Copenhagen quest," JM Busha 54 Races National Peace Pledge Marathon chairperson Misheck Gondo said.
He added: "JM Busha 54 Races views sportsmen and women as ambassadors of peace, for sport unites people of diverse social, political, cultural and economic background.
Therefore, these two are in sync with the organisation's vision and mission, warranting them its support," he said.
Part of the sponsorship by JM Busha 54 races includes branded kits and physiotherapy sessions with one of Zimbabwe's top physiotherapist Anne Butau.
Gondo said they had invited their partners, Fertiliser Seeds and Grains and CEO Africa Roundtable, to sponsor the two athletes with tracksuits, bags, t-shirts and provide their allowances for the European tour.