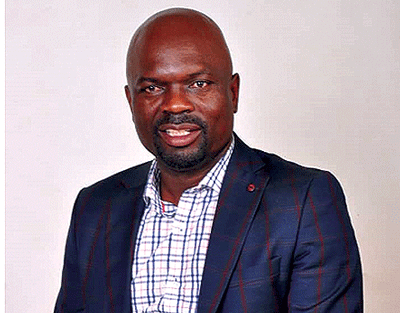 WORLD soccer governing body Fifa flexed its muscle yesterday after intervening in the controversial Zifa electoral process which has seen some of the aspiring candidates including presidential aspirant Felton Kamambo (pictured) being disqualified in unclear circumstances.
BY TAWANDA TAFIRENYIKA
Kamambo, who is seeking to challenge Chiyangwa in the Zifa presidential elections scheduled for December 1, was controversially barred from contesting in the upcoming elections on the grounds that he was serving a suspension.
Former Zifa Southern Region chairperson Gift Banda who has declared his interest to contest Zifa vice-president Omega Sibanda was also disqualified on the same grounds.
Kamambo, who has wrestled with the Zifa leadership since he resigned as board member in March, citing expiry of his term of office, according to the constitution, appealed against his disqualification from contesting the polls.
However, his appeal was not heard amid reports that the Zifa Appeals Committee which is supposed to handle issues from aggrieved candidates was dysfunctional in violation of football statutes.
The former board member has argued that if he was suspended, he should have been hauled before a disciplinary hearing.
He took his war to Fifa last week and the world soccer controlling body revealed yesterday it had noted the controversy around the Zifa electoral process and was now seized with the matter.
In a brief correspondence to Kamambo, Fifa through one of their officials, Nodar Akhalkatsi said:
"On behalf of the Fifa secretary-general Fatma Samoura, I would like to kindly let you know that we have received your correspondence in relation to the electoral process of the Zimbabwe Football Association (Zifa). As per usual practice in such cases, we have submitted the allegations to Zifa with a request for feed back and are currently evaluating its response."
In his letter to Fifa, Kamambo charged that the Zifa Electoral Committee was compromised as some members were related to some executive members of the board including Chiyangwa and his deputy Sibanda.
"My view and the rest of other (Zifa) assembly members is that the Zifa electoral committee is captured. They implement what they are asked to implement by the three members for reasons best known to them," the former Central Region boss said.
"It is not a secret that two of the lawyers making up the electoral committee are (Zifa) vice-president Omega Sibanda's lawyers who have previously represented him in some cases. The two are Shepherd Chamunorwa and Liberty Mcijo.
"The other two lawyers, a T Tanyanyiwa and a Samburero, are also related to current Zifa president Philip Chiyangwa. Tanyanyiwa at one time represented Chiyangwa in another case."
Kamambo said the said officials in the electoral committee should have recused themselves as this was in violation of Zifa's electoral code "For transparency and good governance, the four should have recused themselves. Furthermore, the electoral code does not allow appointment of relatives and friends if you have your relative and friend contesting in terms of article 3 which states that it must be based on neutrality and non-discrimination, hence, the actions of the electoral committee will be based on malice and bias."
"There are allegations that the sitting allowances for electoral committee members were doubled on the eve of the nomination court sitting, after Chiyangwa had lunch with two members of the electoral committee," he said.
Kamambo said due to the startling revelations and attempts to disqualify him and other officials, it was important for Fifa to urgently solve the mess characterising the upcoming elections.
Kamambo, resigned from the Zifa board together with former board member Piraishe Mabhena.